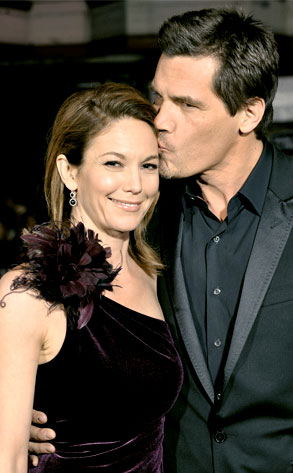 Steve Jennings/Getty Images
Dear Ted:
Please out the real neocon D-bag, Josh Brolin, for what he is: cheater, liar, H8er and sociopath. Or does ID PR have your balls in a vice?
—kathyrivet
Dear Mrs. Lane:
Look, I'm not satisfied that emergency call Brolin's wife, Diane, made about Josh's suspicious activities ever got really answered, either. Clearly something's up with that. Folks with no secrets don't call 911 on their partners. But I did press Diane's famously ballsy PR firm, ID, about the subject more than once (they said it was not a problem for Lane and the matter was resolved, oh, please)—as I have regarding weird stuff on several of their other clients, to boot. Viced, I am not.
Dear Ted:
What did you really think of Milk? I am hetero, and I'm an advocate for the LGBT community. I wanted to know if it is worth recommending. As a side note, damn that Prop 8! It has set back diversity a million light years...for the nanosecond. Power to the people!
—Bronwyn
Dear Thirsty:
Sean Penn was phenomenal, and I would def recommend the film, especially to those who don't know much about Harvey Milk. Just wish more out gay folks had been cast in the movie, that's all.
Dear Ted:
Why has no one really gone to see Australia? It's very good, forget those stupid-ass critics, it was totally unlike any epic movie I ever watched it was funny, full of color and off course the drama, but all in all it was really great. Hugh Jackman and Nicole Kidman rocked, I'll see it again just to laugh.
—Amethyistbella