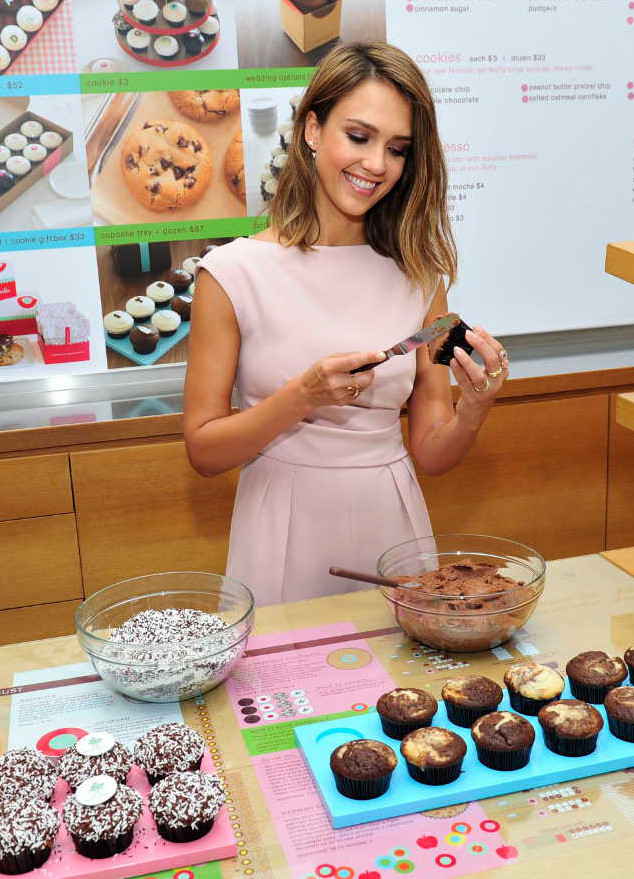 Sprinkles
Jessica Alba really is sweet.
Like, really sweet.
The Sin City star has teamed up with Sprinkles cupcakes to create Swirl, a vanilla and chocolate marble cupcake benefiting Baby2Baby.
"I'm definitely a chocolate fan, so this is next level for me," Alba tells me. "I love to take a classic and give it an unexpected twist. The simplicity of the swirl, the fun of the milk chocolate cream cheese frosting and the mix of sprinkles all came together quickly."
Getting the recipe just right with Sprinkles founder Candace Nelson "was so much fun," Alba said. "The best part is that I could be as indulgent as I wanted. The only limit was how delicious and delightful I wanted it to be."