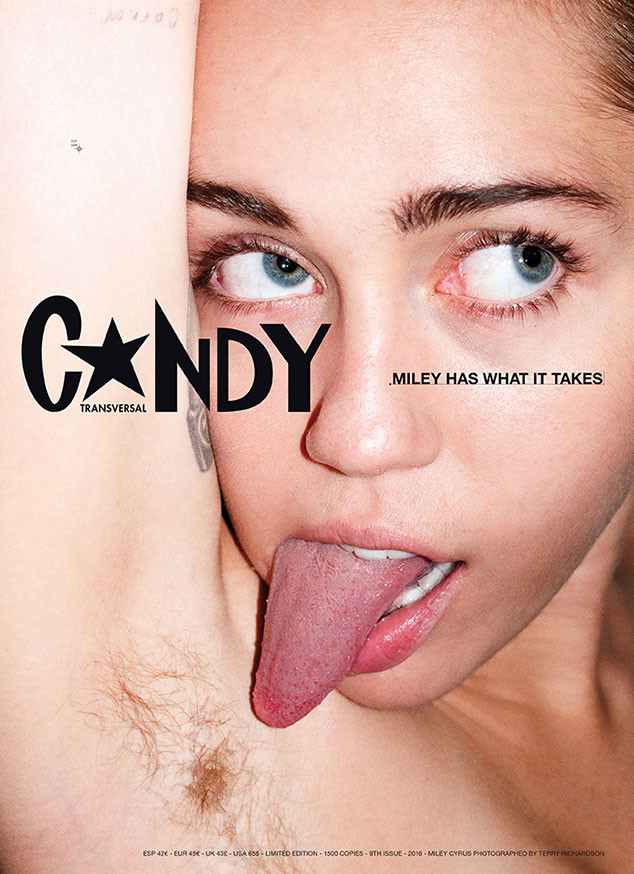 Terry Richardson for CANDY magazine
Miley Cyrus literally shows it all on nine covers of Candy magazine.
The "We Can't Stop" singer not only poses nude for the magazine's covers but also gets down and dirty with sex toys, drugs and pretty much any other X-rated item you can imagine. When you can't see her completely in the buff, you can see her licking her hairy armpit—you recall her phase of growing out her underarm hair, right?
We would normally say she has never been afraid to push boundaries, but based on this photo shoot, there were actually zero boundaries to push. On the one cover where she's clothed, Miley sticks two fingers in her mouth and leaves her shirt unbuttoned to give it the extra dose of sensuality it apparently called for. In another, she wears a strap on and bends over to...well, you know.