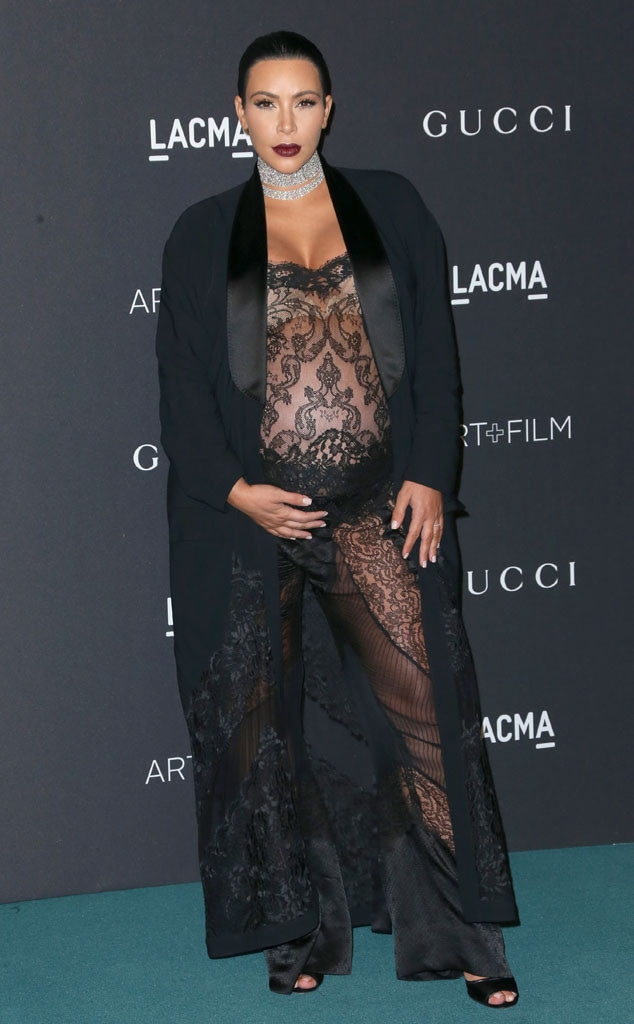 Frederick M. Brown/Getty Images
It's no secret Kim Kardashian and pregnancy don't really agree with each other.
After struggling to get pregnant with her and hubby Kanye West's second child, the 35-year-old has had multiple health issues, which will be shown on the upcoming season of Keeping Up With the Kardashians. 
"Every medical issue that you could probably have I feel like I get and I worry so much about it," Kim told E! News exclusively the other day. "This pregnancy I have a little bit more anxiety just because I know what's to come and it's really inevitable some of the issues that I'm going to have. You know, I have a high-risk delivery and all of that gives me such anxiety."
Despite the struggle, Kim is staying strong in her last month of pregnancy.
"I think that I'm really hopeful and you know I manage it really well, but when I write blog posts and stuff like that about how I think it's just such a miserable experience," she dished. "I mean that's my experience and I'm not gonna pretend that it's not…My huge swollen feet I don't find fun and attractive. And I get I'm so blessed to be carrying a child again when I didn't think that was possible for me. I do have access to amazing doctors that have been so helpful so I'm hopeful that everything will work out and be fine."
Last week, Kim told us exclusively, "I just don't think pregnancy and me really agree with each other. You know it was really hard for me to get pregnant so I do feel really blessed that I am pregnant and at the end of the day it is a million times worth it…I'm really not complaining, I'm just being honest and being honest about, I hate it you know pregnancy is not for me."
Watch Keeping Up With the Kardashians Sundays at 9 p.m., only on E!