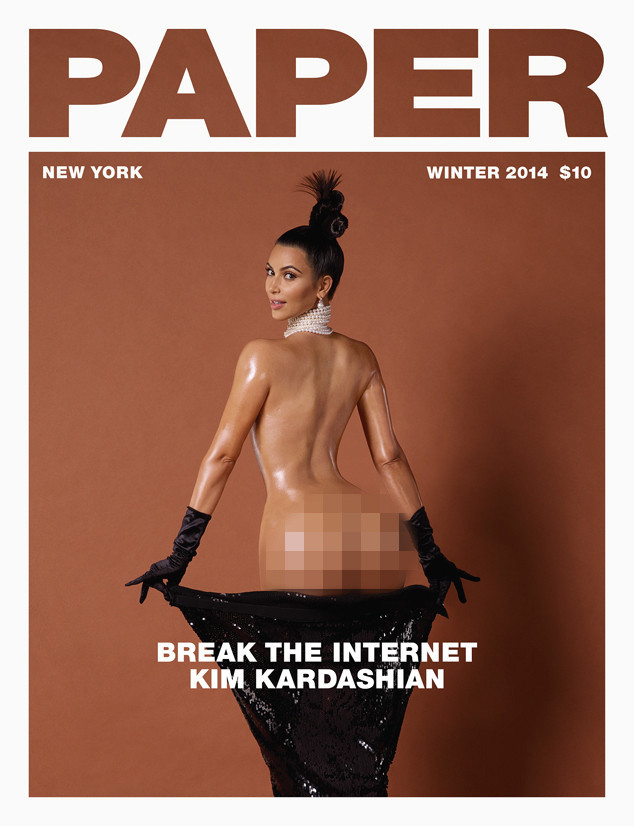 Jean-Paul Goude/Paper Magazine
Can you believe it's been an entire year since Kim Kardashian...and her butt...broke the Internet?
On this Throwback Thursday, we remember how in November 2014 around this time, the 35-year-old Keeping Up With the Kardashians star bared it all for Paper magazine, which featured her showcasing her bare behind on the cover and full-frontal nudity in a racy photo shoot. (For free, too.)
The photographer Jean-Paul Goude shot the pictures in Paris. An alternative cover showed Kim wearing a black gown and recreating a non-naked version of the man's 1976 "Champagne Incident" portrait, by holding a bottle of Champagne that sends a stream over her head into a glass...perched on her butt.
"And they say I didn't have a talent...try balancing a champagne glass on your ass LOL #BreakTheInternet," Kim tweeted at the time.
Speaking of recreations, the pictures sparked a ton of memes and parodies.