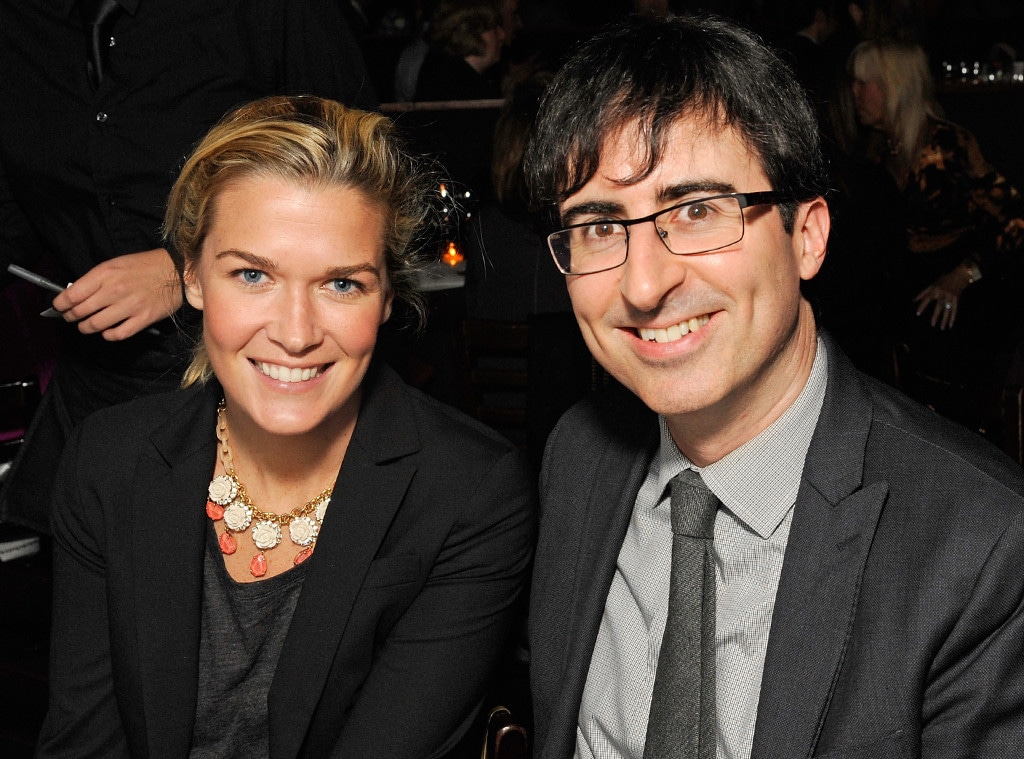 Shawn Ehlers/Getty Images for Scleroderma Research Foundation
Congratulations are in order!
John Oliver and his wife, Kate Norley, welcomed a son, E! News confirms. " John and his wife Kate are parents of a baby boy," an HBO rep tells us. "Everybody is happy and healthy."
The Last Week Tonight host could address the new addition on his show, as he has been very vocal about maternity leave in the past. He criticized the U.S.' policy that states only women who have been employed full-time for more than one year at a company with at least 50 people are entitled for 12 weeks of unpaid leave.
"What that means is that 40 percent of workers are not covered under the federal law," Oliver noted. "So if a worker with no paid leave goes into labor at work, she better hope it's on her lunch hour and that her co-workers don't mind if the break room gets a bit messy."
He continued to call out the hypocrisy of lawmakers, particularly in Minnesota, who posted heartfelt Mother's Day tributes but voted against the Women's Security Act that sought to protect mothers' rights in the work place.
"You can't go on and on about how much you love mothers and then fail to support legislation that makes life easier for them," he said in May. "In fact, until we, as a country, do something to address this, this should be the only message that we're allowed to send on Mother's Day."
Now that he's a brand-new dad, we'll just have to wait and see what he has to say about paternity leave.
Congratulations again to the happy couple and their growing family!