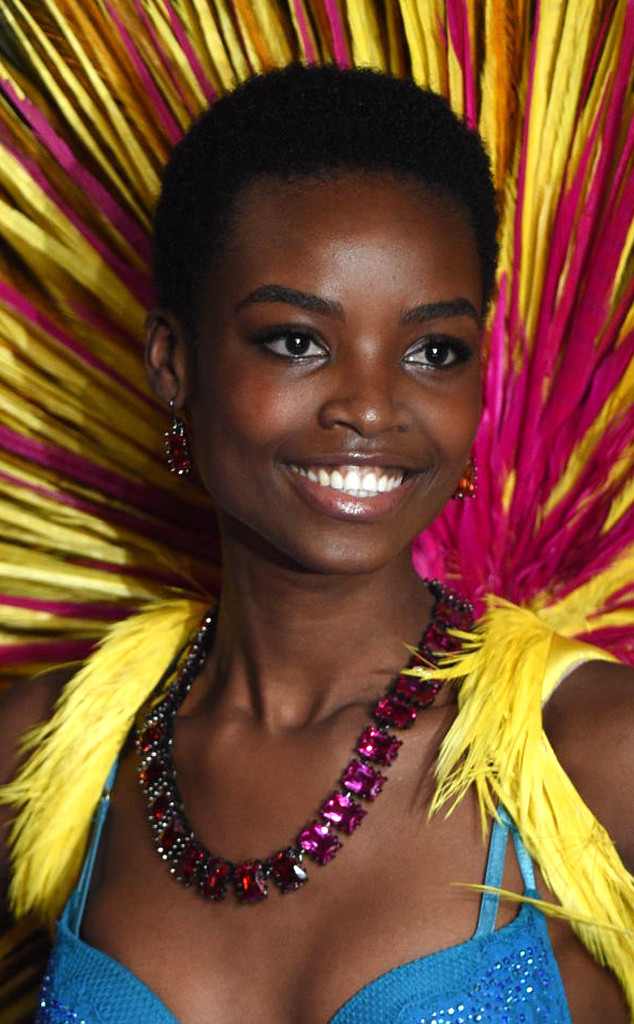 John P. Filo /CBS
Hair history has just been made.
Three-time Victoria's Secret Fashion Show veteran Maria Borges hit the sexy labels' catwalk last night in her usual exquisite lingerie, however there was one thing noticeably missing from her normal getup: A foot-and-a-half of perfectly quaffed extensions. Yep, instead of sporting the Angel's angelic long beach waves, the Angolan-born model opted to celebrate her natural, short hair this year.
And the result? Absolutely stunning—just look for yourself!
"Are you ready for the 2015 @VictoriasSecret fashion show?! I'll be rocking my Afro hair this year for THE show!," the 23-year-old model shared on Twitter on Nov. 6, followed by this Instagram caption on Nov. 8: " Tomorrow, this Angolan-born dreamer will be walking her 3rd #VSFS in a row, whilst rocking her Afro natural hair. All I can say is THANK YOU, I don't take it for granted!'