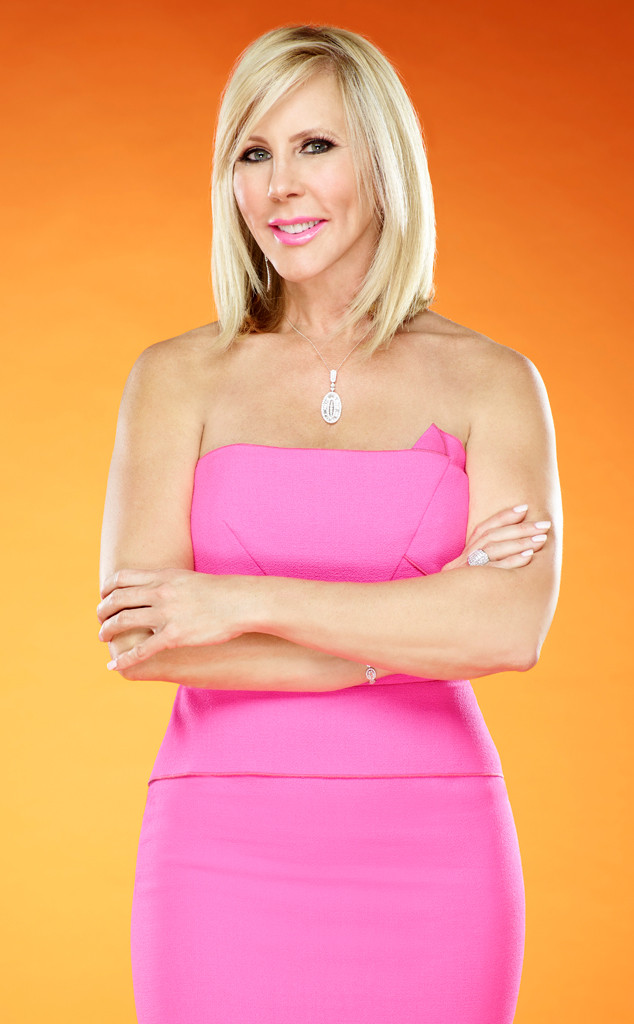 Paul Drinkwater/Bravo
Vicki Gunvalson and Brooks Ayers spent this season of The Real Housewives of Orange County defending themselves and Brooks' supposed cancer battle. The reality star showed E! News his so-called medical records, but later copped to faking them after E! confirmed he had never been treated by City of Hope. So…what did Vicki really know?
We're not sure, but here's an account of all the times she seemed to be lying about Brooks' cancer treatment—whether she knew it or not.
1. Throughout this recent season (and even before it aired), Vicki has spoken publicly about Brooks' alleged battle with cancer. During the Real Housewives of Orange County reunion, Vicki said she was with Brooks at City of Hope while getting treatment, but she never saw him getting treatment. "I was only at City of Hope once," she said during the reunion. "I only know what's been told and what I've witnessed. Period," she later said, confirming she went to City of Hope and spent four hours there while Brooks was getting treatment. "He was sitting there with the bag," she said.
"Could it have been the blood donation that I saw?" Briana Culberson, Vicki's daughter, said.