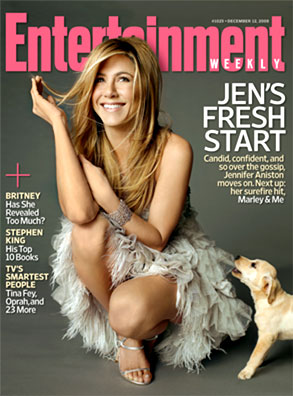 Entertainment Weekly
Jennifer Aniston is pausing to address all the pregnancy rumors surrounding her.
"Oh my God, it's hysterical," she says in the latest issue of Entertainment Weekly about speculation that she is carrying current beau John Mayer's baby. "It's almost going to take away the fun from actually being able to say one day, 'I'm pregnant!'"
In other words: "Stop stealing my thunder, motherf--kers!"
The Marley & Me star adds that while we won't be privy to a baby bump anytime soon, she does feel motherhood is in her future…