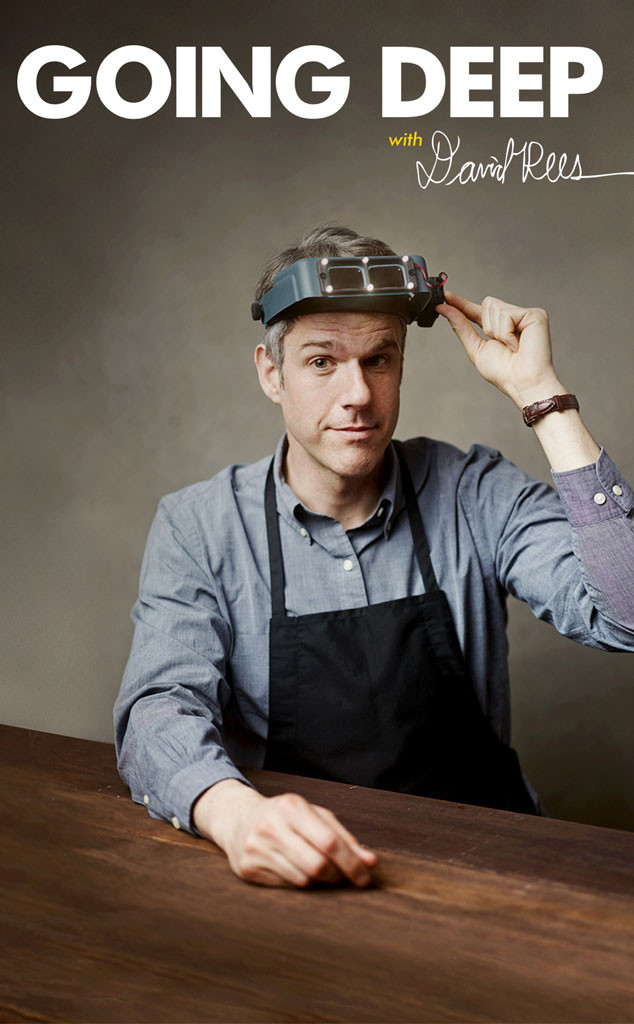 There are a plethora of voices chiming in to remind our society how reliant we've become on technology and social media. No one's living in the moment! We can't sit still for one second! Have you seen how people don't even talk to each other at dinner anymore?
The cacophony exists because it's so, so true. But we're not doomed yet! Just ask comedian/writer/jack-of-all-trades David Rees. He's the star of his own show, Going Deep With David Rees, which aims to use (gasp!) real human interaction to find out all sorts of little-known facts about the seemingly monotonous tasks of life. Ever wondered the correct way to make toast or sign your name? Going Deep has your answer.
To promote the show's second season, which premieres tonight on the Esquire Network, Rees and a trusty team decided set down their cell phones and embark on a cross-country road trip the old-fashioned way—meeting people face-to-face and peppering cities with flyers as they went. The idea was based on the pre-Internet era (remember that?) when you actually had to get up off your couch to get stuff done.
"It was what we did back in the '90s when we were promoting shows—you went out and put up flyers," Rees told E! "We were trying to think of what the Going Deep version of social media would be. My favorite part of the show is meeting people, so we decided to do just that."
The trip was just as analog as it sounds, but the result was that Rees and his companions learned a thing or two about something called real-life conversations. Most of us have forgotten the basics thanks to our over-reliance on emojis to convey our feelings, so we decided to probe David for his lessons on getting back to face-to-face.