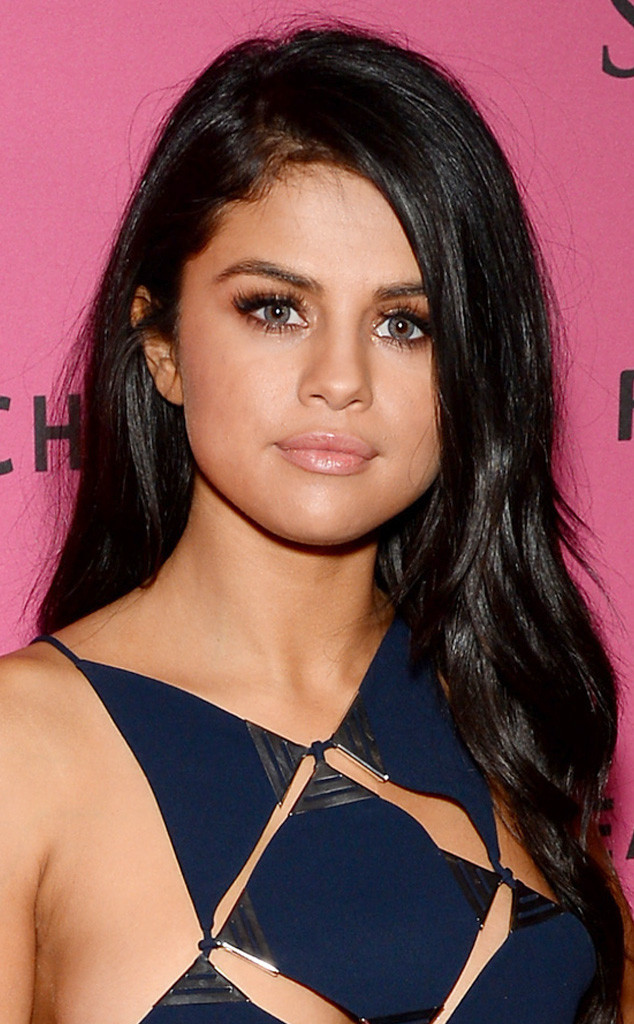 Michael Loccisano/Getty Images for Victoria's Secret
Time for a double take—What color are Selena Gomez's eyes again?
If you guessed chocolate brown, then you'd be right. Except that last night, the 23-year-old singer popped in a specialized pair of icy blue-gray contacts for the 2015 Victoria's Secret Fashion Show. Now, Selena's not the type to change up her beauty look for just any old reason—she's been a consistently brown-eyed, brunette bombshell for, well, ever. But her sudden contacts adjustment made perfect sense after Ms. Gomez revealed the source of her blue-eyed inspiration.