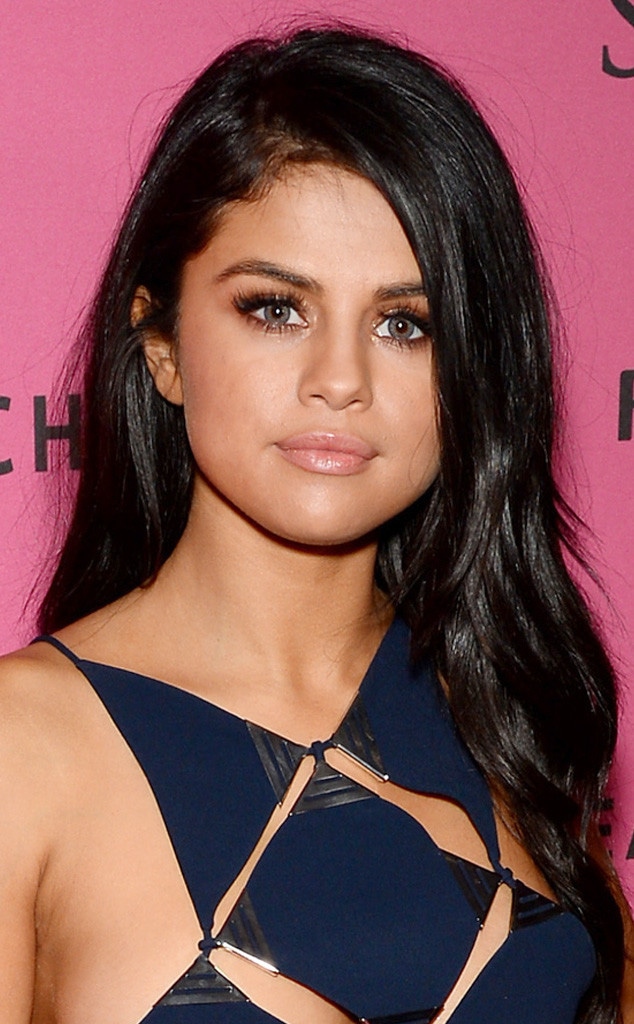 Michael Loccisano/Getty Images for Victoria's Secret
Time for a double take—What color are Selena Gomez's eyes again?
If you guessed chocolate brown, then you'd be right. Except that last night, the 23-year-old singer popped in a specialized pair of icy blue-gray contacts for the 2015 Victoria's Secret Fashion Show. Now, Selena's not the type to change up her beauty look for just any old reason—she's been a consistently brown-eyed, brunette bombshell for, well, ever. But her sudden contacts adjustment made perfect sense after Ms. Gomez revealed the source of her blue-eyed inspiration.
Michael Loccisano/Getty Images for Victoria's Secret
"I was inspired by Adriana Lima!" she told E! News on the Victoria's Secret Fashion Show red carpet. To which our reaction: D'oh; of course!
"I'm a huge fan of hers and I geeked out in front of her today," she continued. "I wanted to feel like a Victoria's Secret Angel."
Dimitrios Kambouris/Getty Images for Victoria's Secret
Taking a closer look at Selena's steel-eyed gaze in comparison to the veteran Victoria's Secret Angel's, the resemblance is absolutely undeniable. And considering that the "Good for You" songstress was among the handful of carefully selected artists chosen to perform on stage (along with The Weeknd plus Ellie Goulding) , of course she'd want to Angel-out for the occasion.
Both on the red carpet in her custom-crafted Louis Vuitton getup (she is BFFs with LV's creative director Nicolas Ghesquière) and on the VS catwalk in a super-sexy black Jolibe Atelier getup, Selena definitely proved herself Angel-worthy—with or without those fun blue contacts.
Watch:
Selena Gomez's Inspiration for Blue Eyed Look at VS Show