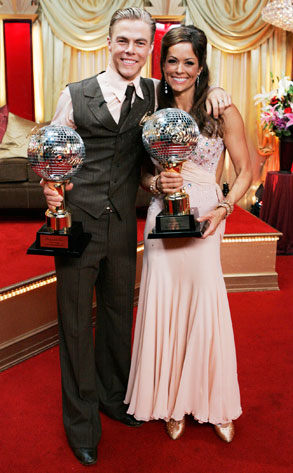 ABC/KELSEY MCNEAL
Brooke Burke's moment in the spotlight just got upgraded from 15 minutes to three months—the time until Dancing With the Stars' newest batch of celebs takes to the parquet.
ABC announced this morning that the eighth season of the reality-show giant will (cross) kick off March 9 with a two-hour special premiere.
But there are some changes afoot...