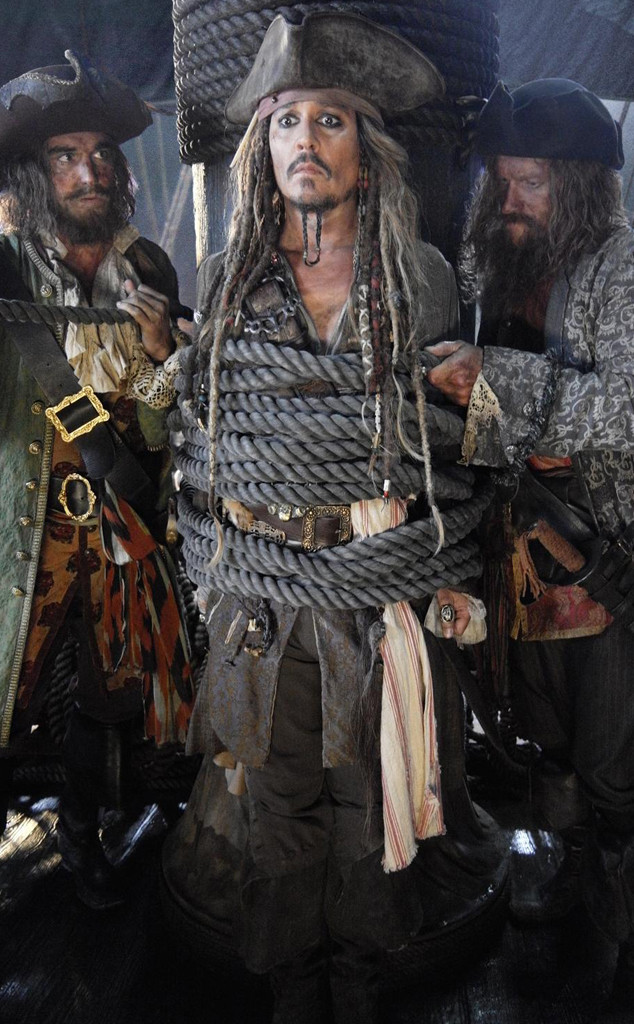 Instagram
It's hard to imagine the Pirates of the Caribbean franchise without Johnny Depp, but the team at Disney wasn't always convinced the actor had what it took to portray the now iconic swashbuckler Captain Jack Sparrow.
"Yeah, they wanted to fire me," Depp revealed during a panel at Sunday's A.F.I. Fest, adding, "It trickled back to me that [former Disney CEO] Michael Eisner went on some sort of bent about how 'Goddamnit Johnny Depp's ruining the film! Is it drunk? Is it gay?' So I fully expected to be fired."
The 52-year-old Black Mass star's over the top performance even prompted another executive to call and ask, "What the f--k are you doing?" which Depp said set him up for the perfect response.