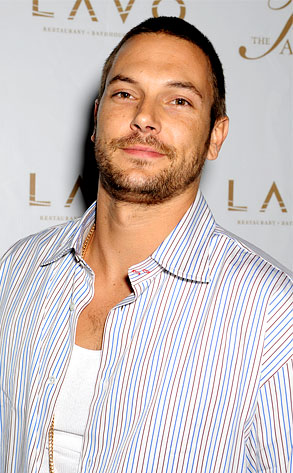 Jill Ann Spaulding/startraksphoto.com
Anything Brit can do, K-Fed can do better on her coattails and with a slightly lower production value.
Hot off Britney Spears' For the Record MTV documentary, Kevin Federline is ready to spin his side of the story, telling People that despite their hard-fought custody battle and her near career-ending meltdown, he still cares for his baby mama—and not just, as some may think, her bank account.
During his sit-down, the 30-year-old dancer turned rapper turned devoted father spoke out for the first time about Spears' January hospitalization, coming after she locked herself in her bathroom with their youngest son, Jayden.
"That whole night is a blur," he said. "You want to talk about one of my lowest points of depression, that was probably one of them."