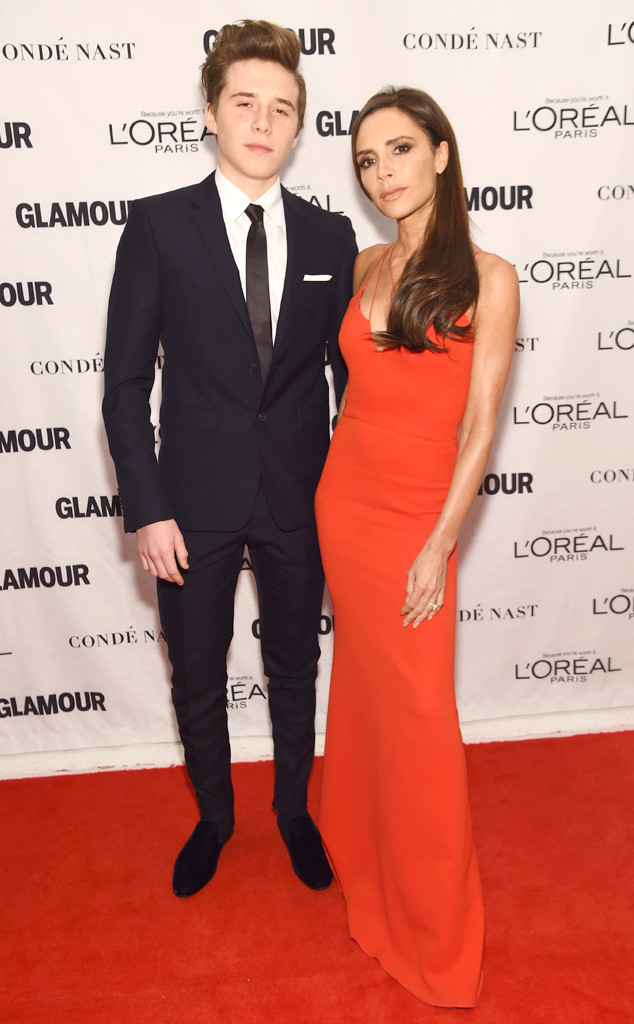 Dimitrios Kambouris/Getty Images for Glamour
Victoria Beckham is all about girl power and the power of David Beckham!
The fashion designer and businesswoman traveled to Carnegie Hall in New York City Monday evening where she accepted a Glamour Women of the Year award.
During her acceptance speech, one special man was brought up that could bring some serious feels to romantics.
"Running a business, my work with UNAIDS and most importantly being a mom wouldn't be possible without David," she explained on-stage in reference to her hubby. "Not only is he the most incredible father, but he is supportive and someone who loves and inspires me every single day."
She continued, "Me standing here tonight accepting this award proves that if you dream big and you work hard, there are no limits to what you can achieve."
Victoria, who was presented with the award by her son Brooklyn Beckham, also expressed how grateful she was to have her business dreams come true thanks to her successful clothing line.
The collection of dresses, eyewear and more is something she hopes will help women feel good about themselves both on the inside and outside.
"I love what I do and I feel blessed to be given the chance to pursue and fulfill my career ambitions. It started with the Spice Girls and girl power and now I'm channeling that same message to women through my collection," she explained to the cheerful crowd who appreciated her peace sign in honor of Posh Spice. "I want to support, empower and really make women feel like the best version of themselves."
Before fellow honorees including Caitlyn Jenner, Misty Copeland and Reese Witherspoon accepted their awards, Victoria had one final message to fans that look up to the A-list star.
"If I can do it, anyone can do it," she shared. "And that is my message to young girls and young women all around the world."
For more from the Glamour Women of the Year event, watch E! News Tuesday at 7 and 11 p.m. only on E!
Related:
Victoria Beckham Gets Family Involved in Charity Work