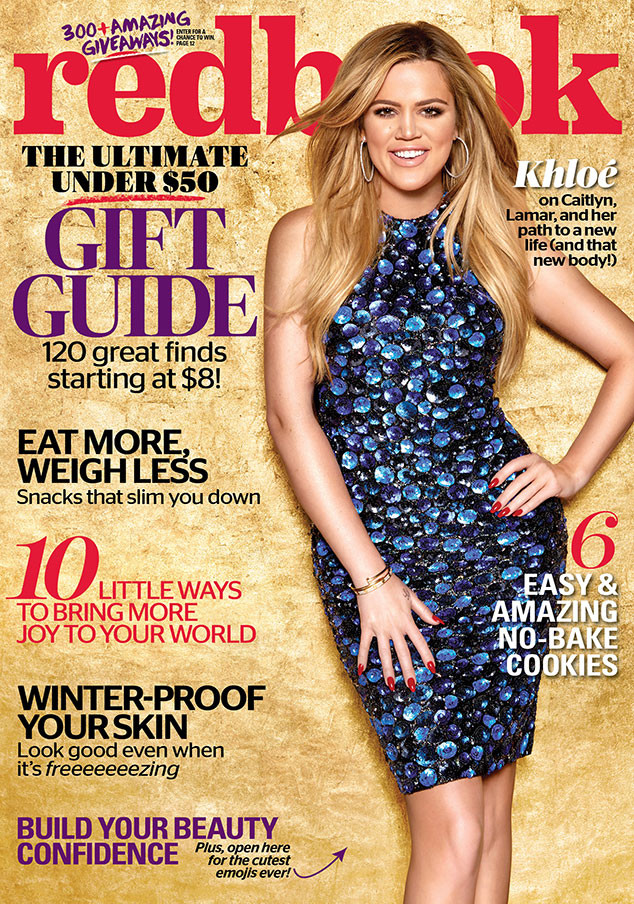 Yu Tsai
Khloe Kardashian is no stranger to controversy, but the E! star is spilling the details on some of the biggest topics surrounding her life right now. For example, plastic surgery.
The 31-year-old has been at the center of rumors that she's gone under the knife for years now, and her bangin' bod continues to spark speculation, and while that may make some celebs annoyed, Khloe admits that the rumors make her feel like she's on the right track.
"When I started working out, it wasn't about weight loss; I was going through a really hard time and needed an emotional release," she tells Redbook for their December/January issue.
"Once you start getting in the tabloids claiming you have fake body parts, then it's like, 'Okay, I made it. Now I'm really working out,'" and her sister Kourtney Kardashian got a taste of this recently.
"Kourtney said yesterday, 'I got so happy because someone said I had butt implants.' And I was like, 'Doesn't it make you feel good?' She's like, 'I really feel good. I've got to keep it up!'"