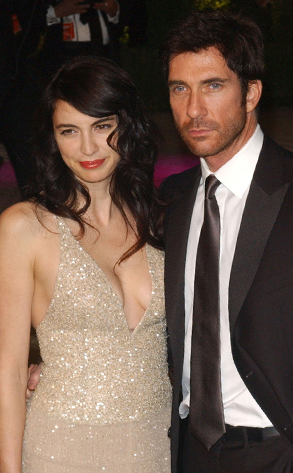 Albert L. Ortega/Getty Images
Dylan McDermott didn't need The Practice for this one.
The actor's divorce from his fashion-plate wife of 13 years, Shiva Rose, has been finalized, according to court documents filed Tuesday in Los Angeles Superior Court. (View the documents.)
The paperwork did not indicate what sort of custody arrangement the two arrived at concerning their two daughters, 12-year-old Colette and 3-year-old Charlotte Rose, but McDermott's original petition stated that he wanted joint custody.
Indicating that he would be acting as his own attorney in the proceedings, the star of the short-lived Big Shots filed for divorce in May, about 10 months after he and Rose separated. The standard irreconcilable differences was cited as the reason for the split.
Per today's filing, McDermott and Rose will not officially be singletons until the mandatory six-month waiting period concludes Jan. 2.