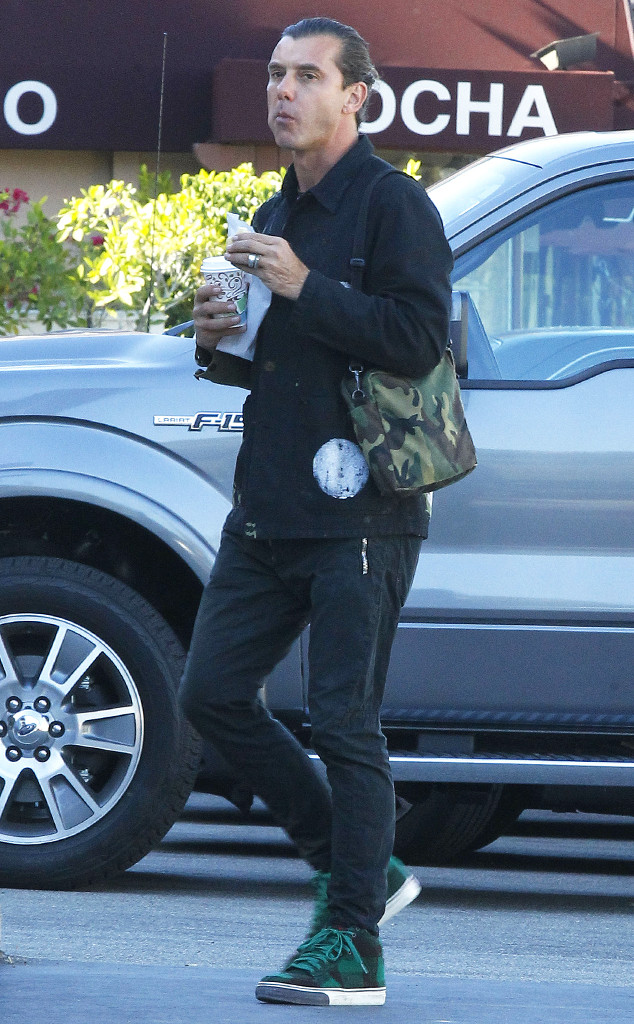 Dmac/FAMEFLYNET PICTURES
Gavin Rossdale isn't taking that ring off just yet.
The newly single rock star was spotted stepping out solo in one of his few appearances since announcing his divorce to longtime love Gwen Stefani, who is now dating Blake Shelton.
Rossdale, who was wearing a head-to-toe black ensemble with sneakers, was grabbing some coffee in Studio City this afternoon while still wearing his wedding band, which was stacked with another ring. "He seemed happy, not upset at all about Gwen and Blake," an insider tells E! News.
It just so happens that the Bush frontman and his undeniable jewelry were spotted on the same day that his ex broke her silence on her new relationship with the country singer. Stefani sat down to chat with Dallas/Fort Worth radio station 103.7 KVIL that is set to air on Monday, and spilled on her new beau.
"He's a pretty rad guy, I have to say that," ET quoted Stefani as saying, and added that when it comes to her split, "Blake really helped me."