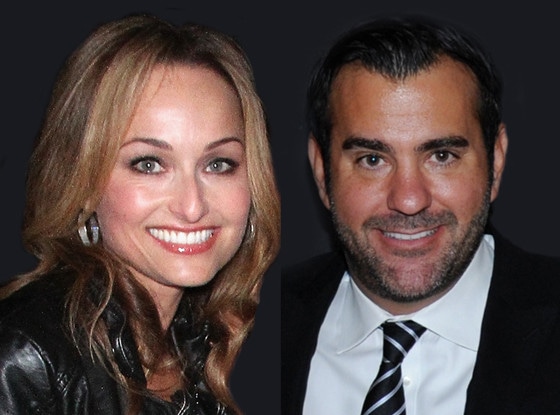 Getty Images
Giada De Laurentiis hinted about having a new man in her life earlier this month and E! News has exclusively learned just who the lucky guy is!
The famous chef is currently seeing Shane Farley—the executive producer of FabLife and the former producer of The Rachael Ray Show. The two originally met in 2013 when he was supposed to executive produce her talk show with Bobby Flay.
A source close to the new couple says they're totally "in love"—something Giada herself recognized during a recent appearance on The Wendy Williams Show.
The duo are quite serious, too. In fact, the 45-year-old's sister Eloisa De Laurentiis posted photos of the two from Halloween with several other members of her family (she has since taken the pics down). Clearly he has her loved ones' stamp of approval!
When the daytime host asked the chef if she's found love again after her divorce from Todd Thompson, Giada couldn't help but gush, "I'm going to say kind of, and I will tell you, this is the first time I've actually said that!" 
Meanwhile, Giada is currently figuring out life after her divorce from Thompson, who she was with for 11 years. The amicable ex-couple has made their daughter their top priority, and they continue to work together to raise her and make sure they're equally involved in her life.
In an interview with People magazine on Friday, Giada explains, "Both parents need to keep the [other] parent involved in what's happening with the child," she says. "So when the child comes back to you and they share these stories you're like 'oh yeah, I saw that' or 'oh yeah, that was part of that'd you know what questions to ask so you're both in it."
—Reporting by Beth Sobol and Baker Machado