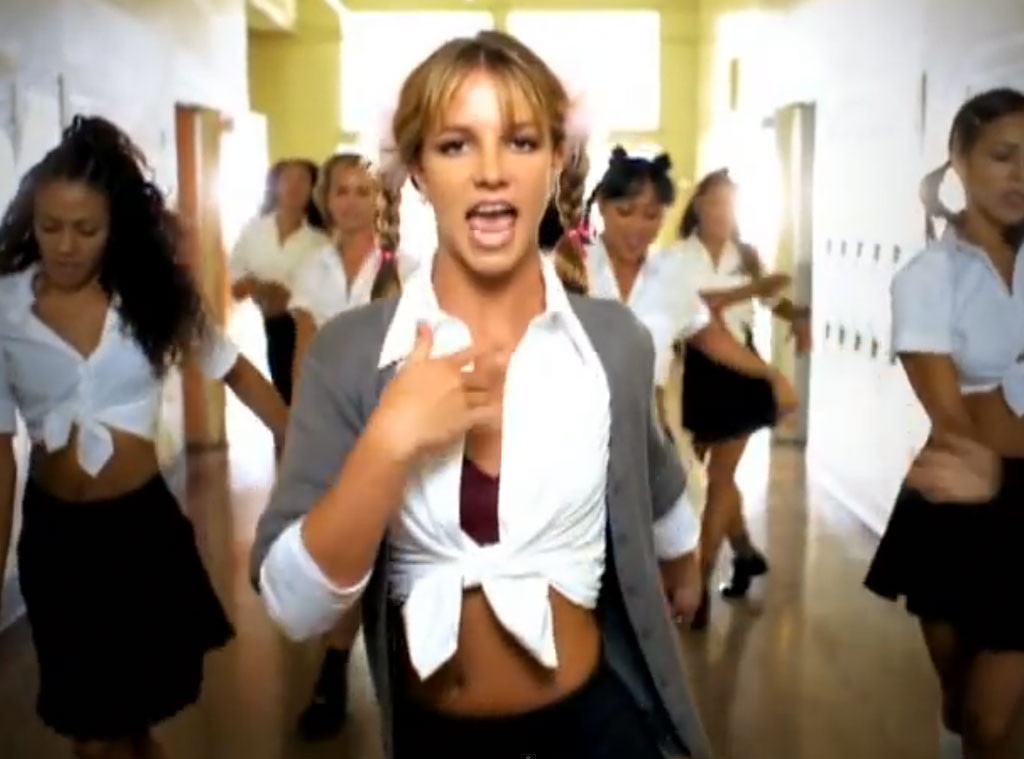 Zomba Records
It's time to get your minds out of the gutter, everybody.
We all know what you're really thinking about when you hear Britney Spears' "Hit Me Baby One More Time." We won't say it, but let's all agree discreetly.
This possibly imaginary meaning of the pop singer's iconic hit has plagued parents for years. Many mothers across the country simultaneously felt super guilty about letting their young children sing and dance along to lyrics begging for physical violence. But now it seems we've all been overreacting. 
Author John Seabrook just released an anthology on the pop industry, titled "The Song Machine: Inside the Hit Factory," that sheds some much-needed light on the lyrics.
According to the book, the track, which was written back in the late '90s by Swedish songwriters Max Martin and Rami Yacoub, was given to the young Spears because it was thought she could make a huge hit out of it. (And boy were they right). The original inspiration was the story of a girl going through a breakup, and is supposed to convey the lovestruck teen begging for her ex-boyfriend to call her back.
That's right...call.
Apparently those Swedish guys thought that "hit" was American slang for "call." That would mean that instead of potentially perpetuating troublesome domestic patterns, the song is really just about something that every single woman has gone through: Waiting for a man to call you back. 
It's certainly a silly mistake that we're glad to have cleared up. But it begs the question: Couldn't this have all been avoided by a simple Google search?
The world will never know.