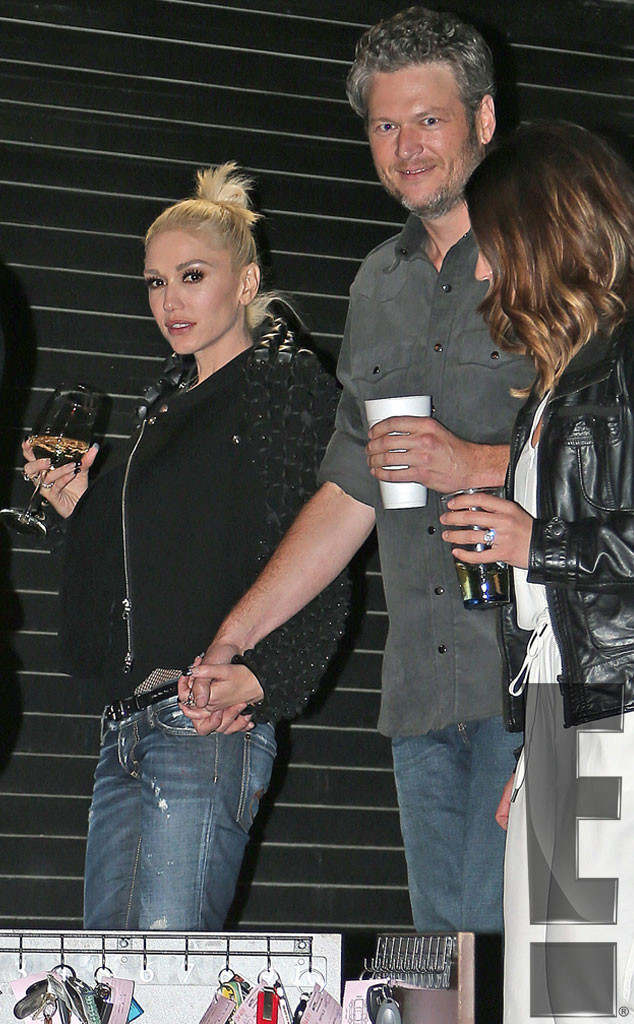 RYAN TURGEON/SPLASH NEWS
Gwen Stefani and Blake Shelton are officially official—and there are now photographs to prove it!
E! News has the first pictures of the official couple walking into an after-party for the Country Music Awards, holding hands and looking incredibly couple-y just one day after going public about their relationship.
We're told they arrived together at the Warner Brothers party held at Warner Brothers Music in Music Square, Nashville around 12:15 a.m. and entered through a back door. They were smiling and looking very happy as they walked inside the venue together. Gwen—wearing her go-to black rocker ensemble with her hair in a bun—was holding what looked like a glass of white wine, while Blake was drinking something out of a Styrofoam cup.