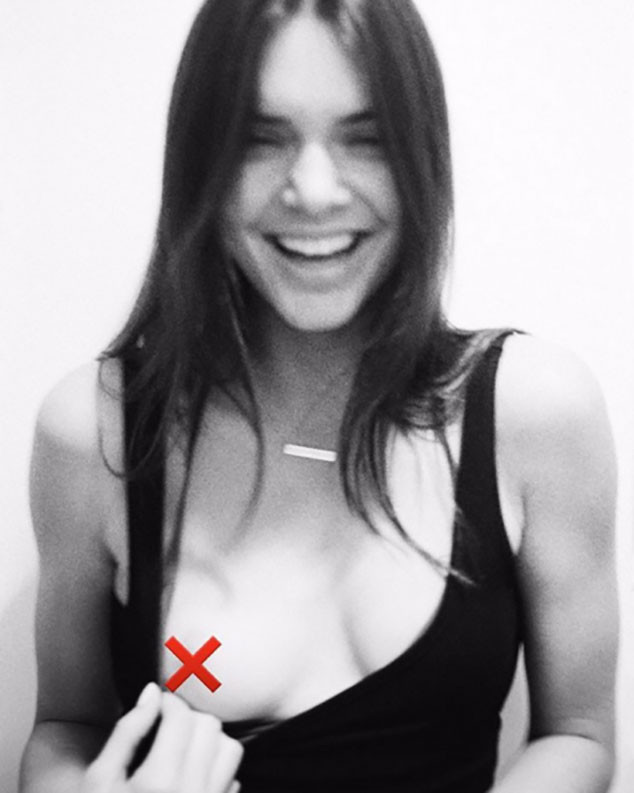 Instagram
Flashing lights are for Kanye West. Flashing boob, however, is sister-in-law Kendall Jenner's area of expertise!
The 20-year-old model recently reached 40 million followers on Instagram, and to celebrate, she she shared a smiling snap of what appears to be a playful (and intentional) nip slip.
"my favorite photo of myself for all 40 mill of you," she captioned the pic. "genuine happiness...taken by lil Ky"
Lil Ky, we presume, is 18-year-old sister Kylie Jenner. The youngest Keeping Up With the Kardashians star captured Kendall's fun-loving nature well in this shot. Ironically enough, though, the newly announced Victoria's Secret Fashion Show model is braless in this photo!