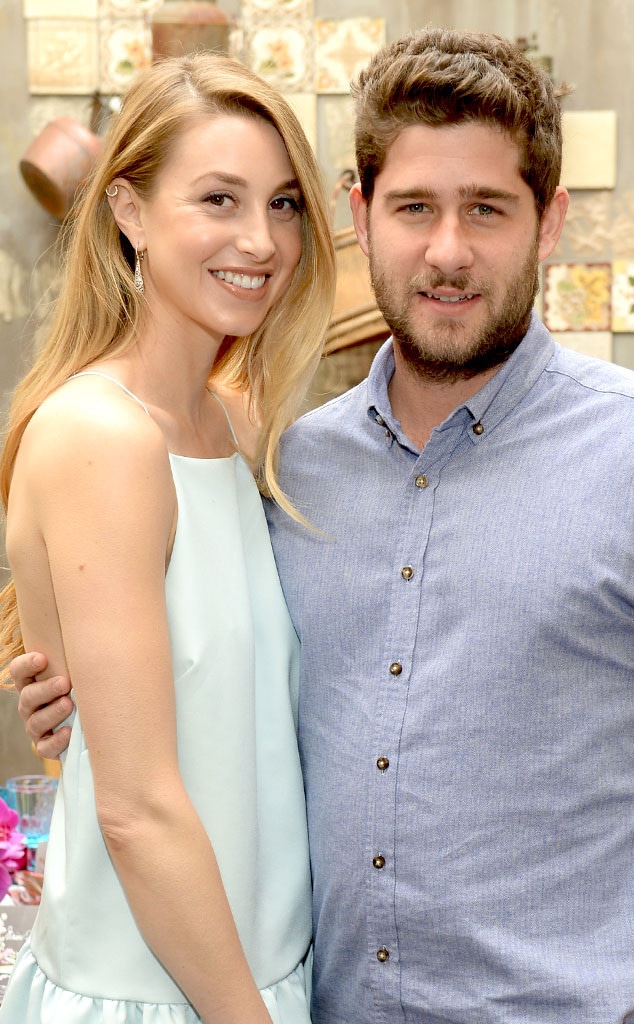 Wedding Paper Divas
It's official: Whitney Port is off the market.
The former Hills star married Tim Rosenmann Saturday in Palm Springs, Calif., E! News exclusively confirms. Port wore a custom-fit wedding dress by Ashi Couture while rings were provided by Tacori. She worked with stylist Lara Backmender to perfect her look for the big day.
"They married at sunset and it was so romantic!" a source shared with E! News. "They seemed so in love when they exchanged vows. Whitney is so happy."
The Pinterest-perfect wedding comes almost exactly two years after the couple got engaged.
Whitney, 30, first met her future hubby while filming her MTV reality series The City in New York. Tim, an associate producer on the show, was just friends with Whitney throughout the show's 2008-2010 run. In June 2011, however, Whitney ended her long-term relationship with The Buried Life's Ben Nemtin, and it was only then that she and Tim reconnected and a romance began.
KVS/Gaz Shirley, © PacificCoastNews
"I definitely made the first move," the QVC designer later recalled in an interview with the Daily Mail. "I got his phone number and made up some excuse why I needed to reach him for something...I kind of felt he was never gonna try it with me. He's not shy, but I know in his past with girls he had difficult making the first move."
"And I know, because of our jobs—because I was the talent and he was the producer—he wasn't going to cross that line," she explained. "It had to be me, you know."
Yes, and it looks like that worked out well for her. Whitney and Tim officially began dating in early-2012 and were engaged in under two years. The bride-to-be was ecstatic from the get-go, too, telling E! News last year that she "want(ed) to do everything" when it came to planning her big day.
"I have so many ideas," she gushed. "I want to do everything, but not everything works together so it's my sister's job to make my mismosh something cohesive."
Luckily for Whitney, her sister Ashley is a professional wedding planner. It was thanks to this collaboration (among others) that the eventual big day was the fashion-forward fairy tale Whitney always envisioned.
Congratulations, again, to Mr. and Mrs. Rosenmann!
Watch:
Whitney Port Reveals New Wedding Details