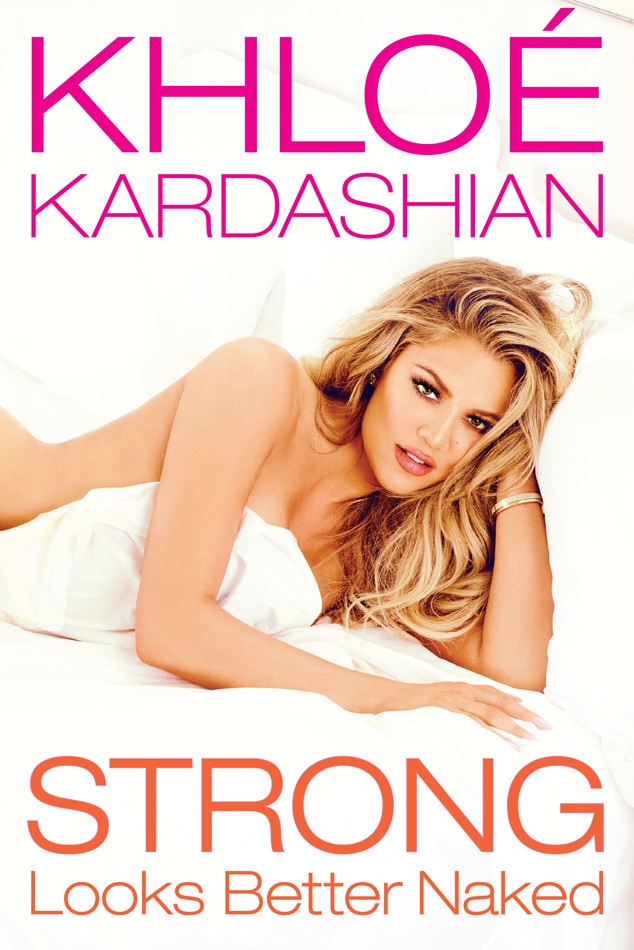 Regan Art
Khloe Kardashian's book Strong Looks Better Naked has officially hit shelves, and we're giving you a sneak peek at what you can expect.
The book includes how-to advice and lifestyle tips as well as stories of Khloe's struggles with weight, relationships and her self-image. Filled with personal anecdotes, famous quotes (true to Khloe's style) and photographs, her latest work will motivate you physically, spiritually, mentally and emotionally.
"I am so excited about sharing my philosophy on how I live and the power of strength," Khloe said. "I hope to be an inspiration to readers everywhere on how they can create their own true strength and beauty inside and out."
Check out five standout excerpts from Strong Looks Better Naked:
1. Is She Talking About Kris Humphries?: "Before you know it, you are making all sorts of crazy comparisons, like the time one of Kim's exes—my least favorite ever—started complaining about life at home. 'Why don't you cook for me?' he told Kim. 'Khloe cooks for Lamar all the time.' This happened in front of me, and it really upset me. I told him, 'That is so rude! How dare you compare our relationships? And why are you being so aggressive? The right thing to do is to ask Kim if she'd consider cooking for you from time to time.' He didn't treat Kim with respect; he wasn't kind, and unfortunately, he didn't get my point, which I guess is one of the  many reasons he is an ex."
2. Khloe's Denial Over Her Father's Death: "At the funeral, though, when I saw my father in his casket, I completely fell apart. I don't remember the details, but apparently I was an emotional wreck, and I'm told that I was so distraught I actually passed out. At one point I fell to the floor kick and screaming, and I had to be sedated. It was really intense. I refused to believe my father was gone. I just wanted to believe it was all just a bad dream. That's when the partying started."
3. What's Going on With Rob?: "Take my brother Rob. I love him and he knows I love him, but he fell into a deep, dark place and couldn't find his way back. I've tried to help him, as has the entire family, but our efforts have largely been in vain. From time to time, though, he decides he's going to fix things his way, and he plunges in headfirst. Inevitably, it doesn't work."
4. Khloe's Initial Anger Over Caitlyn: "On the other hand, it dawned on me that we never fully know other people, even the ones closest to us, and that we often make assumptions or pass judgement based on erroneous information or half-truths. Remember: Hurt people tend to hurt people. That said, I was guilty of doing the same thing with Bruce. I had lost my father, and now I was losing Bruce. Bruce wanted to be a woman and I could only imagine the battle raging inside of his soul. My heart went out to him. But, I saw the transformation as a huge loss."
5. Praise for Lamar Odom: There are a number of mentions regarding Khloe's marriage to the NBA star, including confessing his drug addiction to her family and the times when he wouldn't show up to counseling because "it's too hard," but ultimately, it was a note in the Acknowledgements section at the end of the book that perfectly summarized the strong connection these two had. "Thank you to Lamar for giving me some of the best years of my life and for everything you taught me about being strong. Before I met you I felt invisible, and after I felt seen."