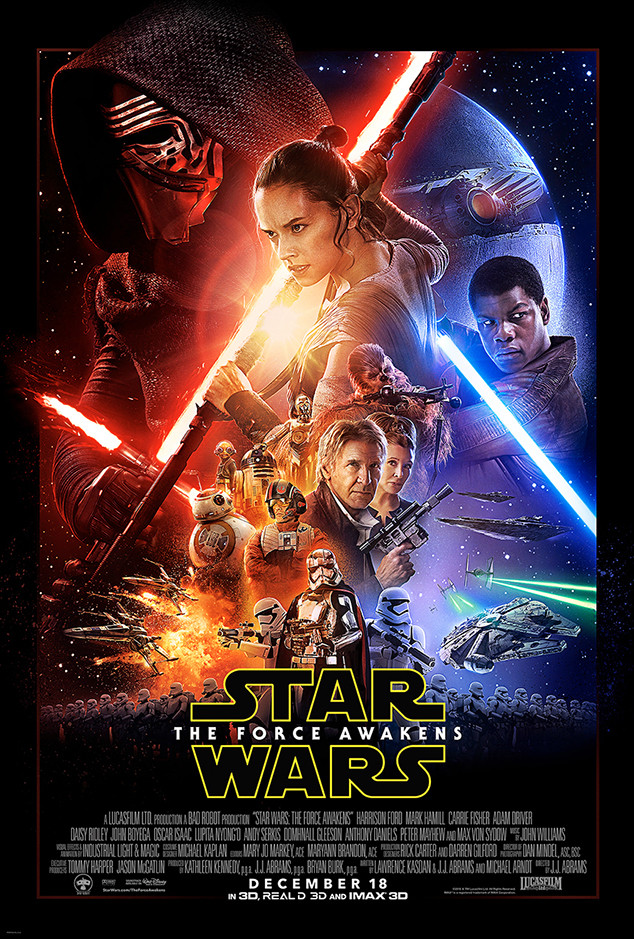 Walt Disney Studios / Lucasfilm
Mark Hamill and John Boyega have retweeted the hashtag #ForceForDaniel to show their support for Daniel Fleetwood, a 32-year-old Star Wars fan and terminally ill cancer patient. The actors play Luke Skywalker and Finn, respectively.
Daniel has asked Walt Disney Studios for permission to see Star Wars: The Force Awakens before its theatrical release on Dec. 18. The Spring, Texas, resident is suffering from spindle cell sarcoma, and in July, he was given two months to live. "I just love Star Wars. With everything I've got, I love Star Wars," he told local NBC affiliate KPRC, adding, "Judging by how progressive the disease has gotten in the past two months, I really don't think that I'll be able to make it."
The 32-year-old is now in hospice care at home, and his wife, Ashley Fleetwood, admires his fortitude. "It's a commitment and he still has that commitment, that drive and that love, and I think that it's a beautiful thing," she told KPRC. "Even if it's just a movie, that's magic for a lot of people." Ashley has also set up a GoFundMe page to raise money for medical bills. The website features pictures of Daniel in Star Wars clothing, including a Yoda hat and Darth Vader hoodie.