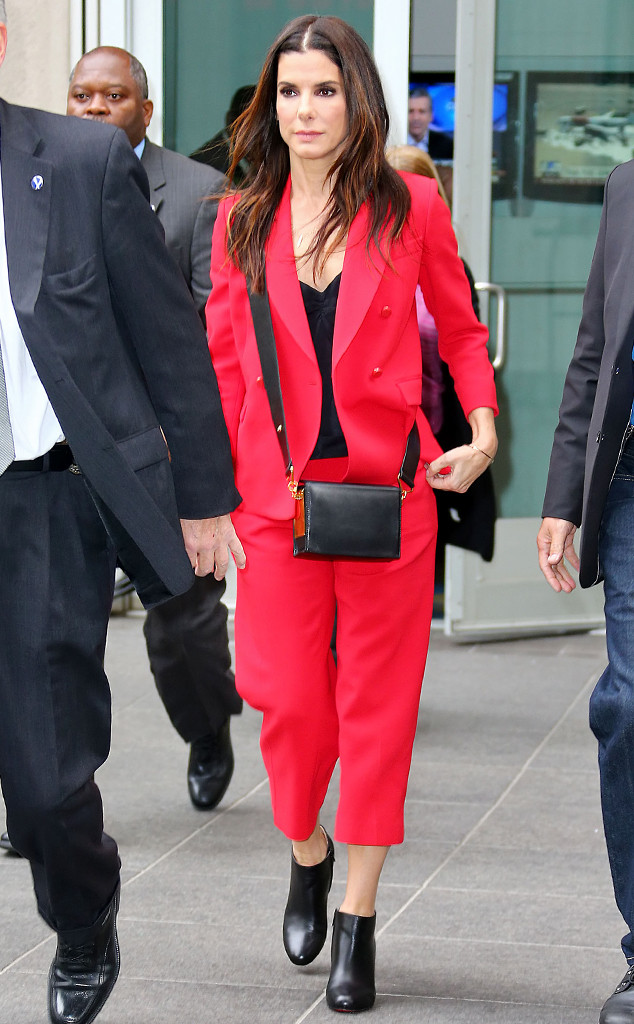 Jackson Lee/Splash
Is Sandra Bullock's next project with George Clooney going to be a walk in his tuxedo-rocking, casino-robbing shoes?
The Ms. Congeniality star is reportedly in talks to crank the girl power up all the way to 11 by playing the lead in an Ocean's Eleven reboot with an all-female roster of thieves.
According to The Playlist, the Academy Award winner would be teaming up with The Hunger Games director Gary Ross and Clooney, star of the 2001 blockbuster reboot of the Rat Pack caper flick, to re-invent the timeless plot yet again.