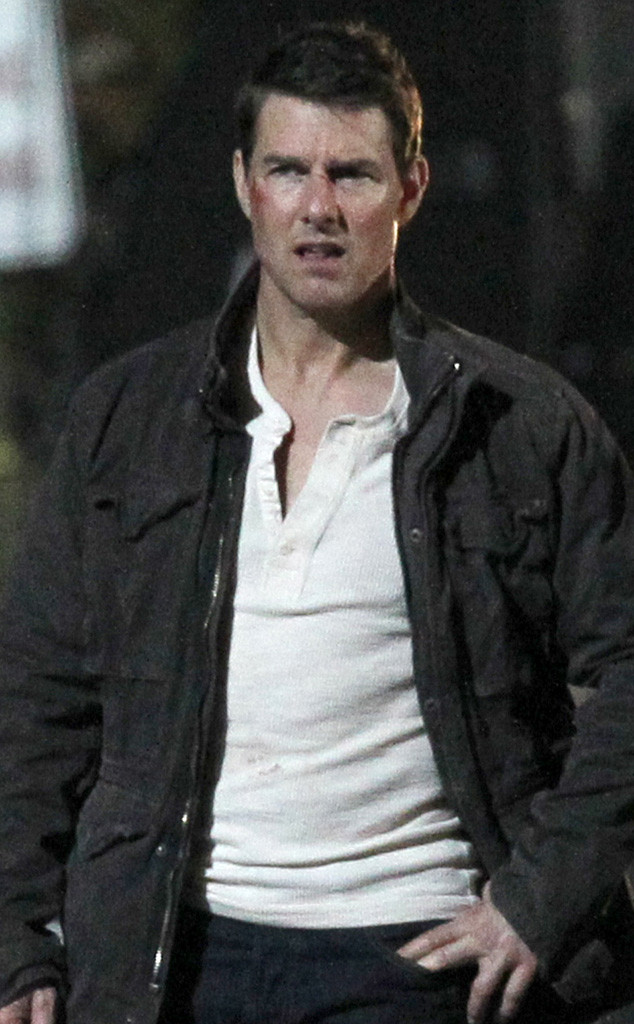 Patriot Pics/FAMEFLYNET PICTURES
Tom Cruise has not said a word about Leah Reminior the negative comments she has made about him and his religion, Scientology, in a 20/20 interview.
As clips from the sit-down aired throughout the week ahead of Friday's episode, the 53-year-old has been keeping busy filming his latest movie, Jack Reacher: Never Go Back, the sequel to the hit 2012 crime drama film.
The actor was photographed looking steely on the set in New Orleans, sporting a fake bloody cut on his cheek. He reprises his role as Jack Reacher in the movie, which is set for release next October.
There was a scare on the set on Friday; A fire broke out in a generator located on a cab that hauls the movie's wardrobe trailer. It was put out within minutes. No one was hurt and filming continued, E! News has learned.