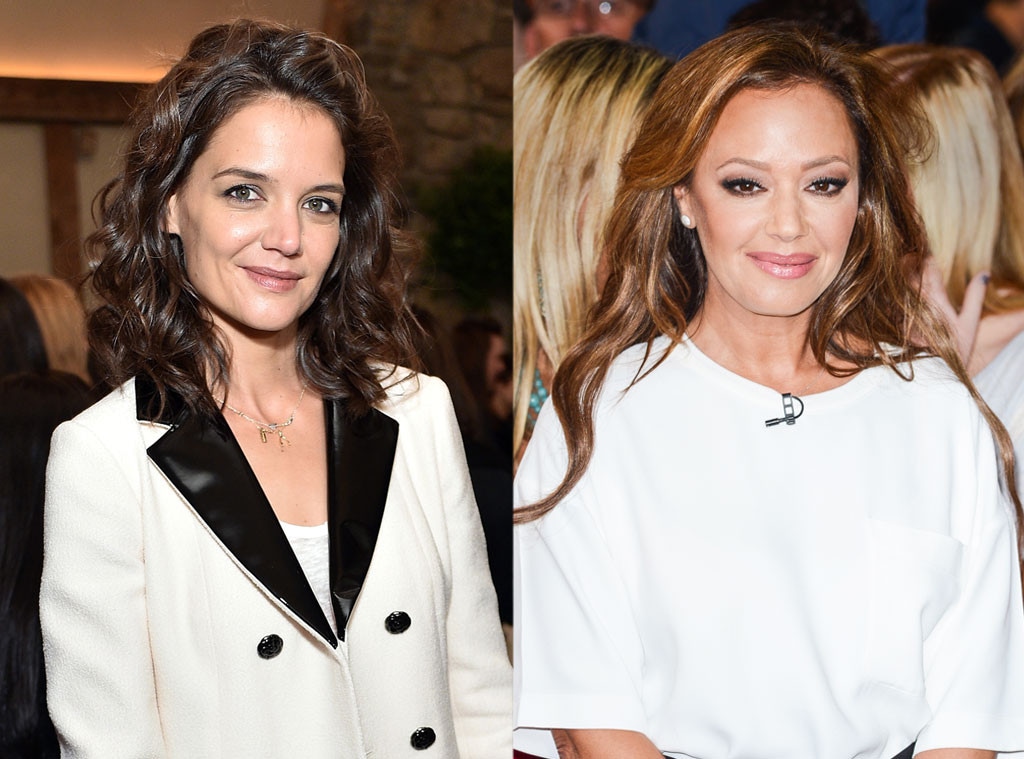 Stefanie Keenan/WireImage, Ray Tamarra/GC Images
UPDATE: A spokesperson for ABC News told E! News Holmes declined to be interviewed by 20/20 for their reports on Remini's memoir, but her representatives provided a statement (below) on her behalf.
____
Unlike Leah Remini, Katie Holmes has been extremely tight-lipped about her split from the Church of Scientology.
When Holmes and Tom Cruise divorced in 2012, she seemingly cut all ties to the controversial religion. Cruise adamantly denied reports claiming he chose Scientology over Suri, his now 9-year-old daughter with Holmes. The Giver star herself, however, stayed mum on the topic—but now, apparently, she's ready to break her silence.
During a special episode of 20/20 airing Friday, Remini will discuss her experience with Scientology in an exclusive interview with ABC's Dan Harris. Harris previewed a clip of their discussion on Good Morning America, telling viewers they could expect to hear from Remini's family members, many of whom "were deep into Scientology." Harris also noted that during the 20/20 special, "You're also going to hear from Katie Holmes, the former wife of Tom Cruise—what she is now saying about Leah."
A rep for Holmes told E! News the actress is not on 20/20; she only provided a written statement for the show in response to questions they sent to her regarding Remini's memoir, Troublemaker: Surviving Hollywood and Scientology. Holmes statement said: "I regret having upset Leah in the past and I wish her only the best in the future."
Although Remini made a claim in the same 20/20 special that she was reprimanded by a Scientology official after telling Cruise and Holmes to "get a frickin' room" when they were showing too much PDA, Holmes' statement was not in response to this, but rather in response to a longer list of questions about the former King of Queens star's memoir.
The full 20/20 Special featuring Harris' interview with Remini airs Friday at 10 p.m. on ABC.
-Additional reporting by Marc Malkin
(Originally published October 30, 2015 at 11:33 a.m. PST)