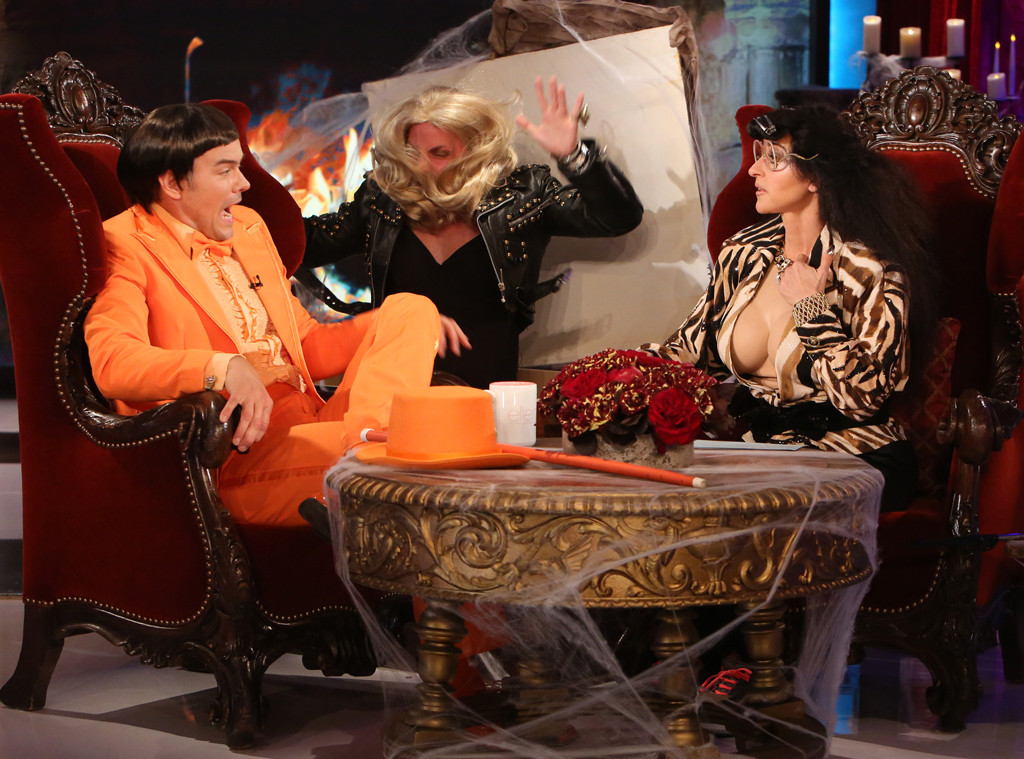 Michael Rozman/Warner Bros
At this point, you'd think celebrities would always be wary of some type of prank while shooting for The Ellen DeGeneres Show, but somehow the daytime host continuously manages to pull it off!
Her latest victim? Josh Duhamel.
Fergie's husband joined Ellen for her Halloween episode on Friday dressed as Lloyd Christmas from Dumb and Dumber. When he started chatting about his upcoming film Lost in the Sun—and admitted feeling a bit silly doing so while in costume—a man popped out of a box sitting next to him and sent him into total shock.
"Ah! You son of a bitch!" He screamed as the guy ran off stage, and Ellen couldn't stop herself from busting up with laughter.
 Other than getting the s—t scared out of him, Duhamel says he and Fergie are big fans of Halloween.
"We take any opportunity we can to turn a regular party into a costume party!" he told Ellen, recalling a funny story. "We went to the premiere of Rock of Ages a few years ago and I decided last minute I was going to go as a head banger, and she was like, 'Oh! We're doing that!'"
He continues, "So she got right into her little British groupie [costume] that I picked up while I was in London and committed to it the whole time. We're both a little out of our minds."
Duhamel also dished to E! News that little Axl is planning to dress up as a construction worker this year, but mommy and daddy aren't planning to match him.
"There's trick or treat time and then there's mommy and daddy Halloween time," he smiled. "Halloween parties are an excuse…It's the sluttiest holiday of the year. So I'm going to find the sluttiest thing and I'm going to rock it!"
LOL! Hopefully there are photos...or maybe not (wink wink)!
Related:
Josh Duhamel Wants to Rock "Sluttiest" Halloween Costume