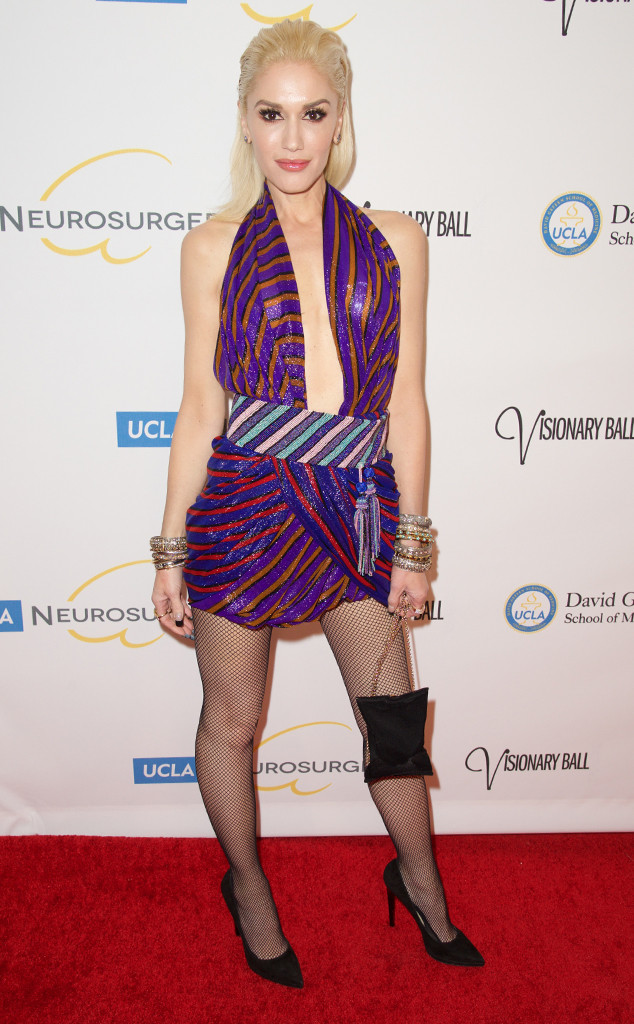 Earl Gibson III/Getty Images
Gwen Stefani is looking—and feeling—great.
The 46-year-old Voice coach attended the UCLA Neurosurgery Visionary Ball last night in Los Angeles, where the mother of three looked absolutely stunning in a short, multicolored sequin dress with a plunging neckline teamed with fishnet tights, pointed-toe black pumps and stacks of colorful bangle bracelets.
Stefani, who filed for divorce from husband of 13 years Gavin Rossdalealmost three months ago, also took a moment to catch up with E! News, opening up about her latest breakup ballad in addition to sharing how she's focusing on the positives in her life.