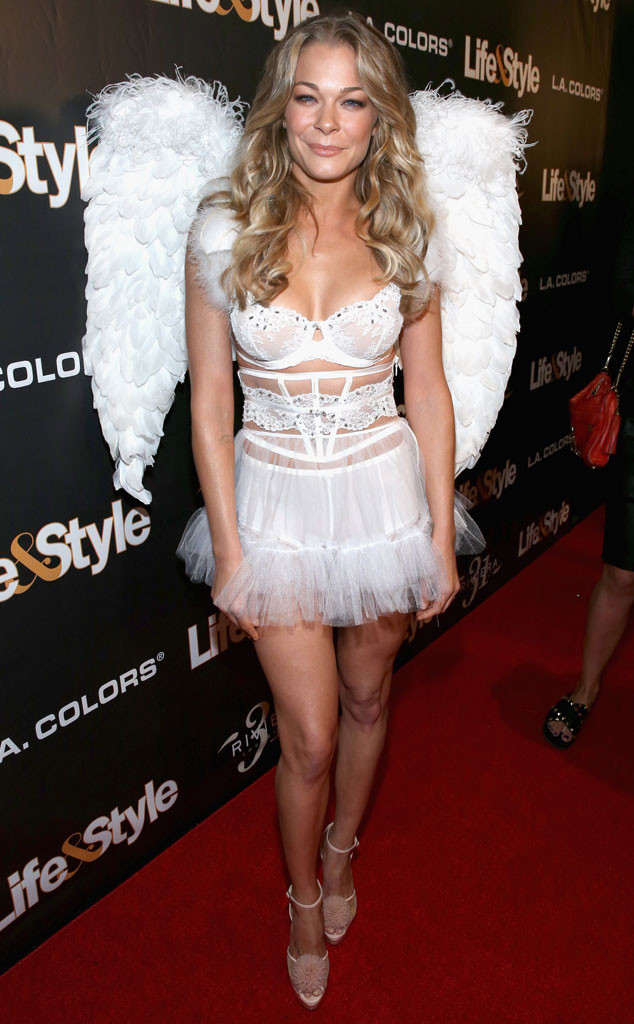 Jonathan Leibson/Getty Images for Life & Style Weekly
There are those who go for clever and funny costumes on Halloween, and then there are those who would rather use the holiday to show off what they're workin' with…LeAnn Rimes favors the latter!
The 33-year-old singer hosted Life & Style's "Eye Candy" Halloween bash at the Sofitel Hotel on Thursday night, donning a Victoria's Secret Angel costume that definitely fit the theme and gave everyone something to ogle over.
She wore a white, strappy bustier top that showed off ample cleavage and her flat tummy, pairing it with a tiny white tutu and boy shorts to show off her toned legs and, of course, the go-to angel wings.