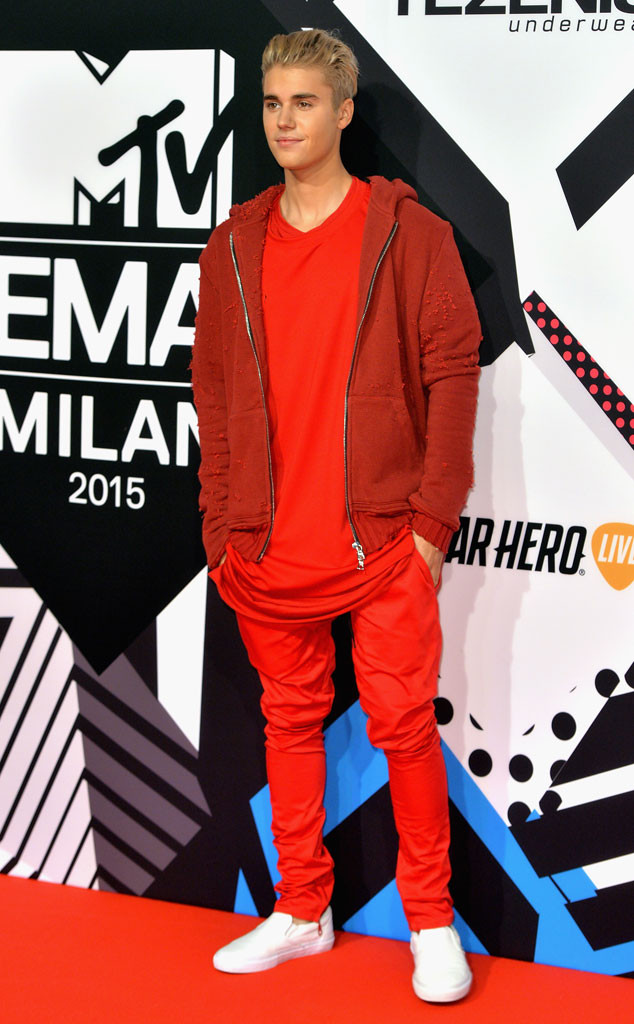 Anthony Harvey/Getty Images for MTV
This probably isn't the strongest start for Justin Bieber to reinvent his image.
The singer has made numerous headlines over the years for his antics while in the spotlight, and although he promised to turn over a new leaf and change his ways, the last 24 hours of his Purpose promo tour seem to argue otherwise.
Bieber walked out of an interview with Spanish radio station 40 Principales on Wednesday after they asked him to help them "break the Internet." The young star seemed a little irritated from the get-go, but continued to answer questions until he got to the point where he didn't even try to fake the funk.
Justin appeared to be getting up to participate in the challenge to help do the previously mentioned task, but instead, he walked off and exited through the door. He never came back. And if you think about it, he kinda did what he was asked, right? Everyone is talking about it today.