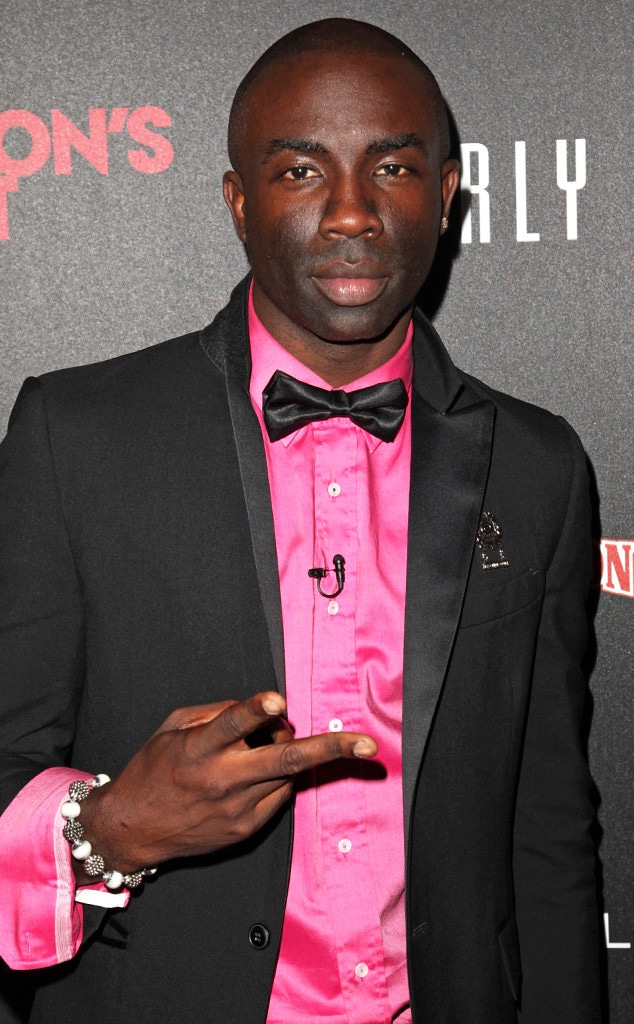 Brian To/Getty Images For Beverly Center
UPDATE: Wilmer Valderrama, who co-hosted the MTV reality show Yo Momma with Sam Sarpong, has released the following statement to E! News: "I am so sad and so confused.. Sam did it all, believed in dreaming bigger than anyone around him.. We made memories together that will last us forever, thank you for sharing your talent with me and the world.. Find your peace my brother! And to everyone in a dark place.. PLEASE, please talk to someone.. Anyone.. Trust me that we WILL listen. My prayers and heart are with family and friends that were blessed to know his beautiful soul."
_____________________________________________________________
Sam Sarpong, an actor and model, who co-hosted Wilmer Valderrama's MTV reality show Yo Momma, has died at age 40.
The British-American star's agent confirmed the news in a statement to E! News. According to the Los Angeles County Department of Medical Examiner-Coroner, Sarpong died after jumping off a bridge in Pasadena. The office says the cause of his death is ruled a suicide, while an autopsy is pending.
"It is with great sadness that the family of Samuel "Sam" Sarpong, Jr. must share the news that Sam has passed away," his agent said on Wednesday. "The circumstances surrounding his death are currently under investigation and no additional details are known at this time."
"Information about final arrangements will be forthcoming. The family appreciates the thoughts prayers and other expressions of sympathy, and request their privacy be respected at this extremely difficult time," the statement added. "Samuel Sarpong Jr. is survived by his father Samuel Sarpong Sr., and his sister June Sarpong. Samuel Sarpong Jr. was 40 years old."
Sarpong was born in London and at age 11, he moved with his father to Los Angeles. He became a high school basketball star and enrolled at Valley College but left after one year to pursue a career in entertainment, The Los Angeles Times reported.
Sarpong was a model and the face of Tommy Hilfiger for six years. He also walked runways for Gucci, Versace, Donna Karen and Dolce & Gabbana and started his own clothing line, Future Stars Collection.
Sarpong made his onscreen acting debut in 1994, in an episode of My So-Called Life.
He was one of several of Valderrama's co-hosts on Yo Momma, which saw the stars travel across the United States to find the best trash-talkers. The show aired on MTV for three seasons, from 2006 to 2007.
He also starred on shows such as Family Matters, Pacific Blue, Boston Public, ER, Veronica Mars, Everybody Hates Chris, 24, Bones and most recently, the TV crime drama American Crime Story: The People v. O.J. Simpson, which debuts next year.
Originally published Oct. 28, 2015, at 3:22 p.m.