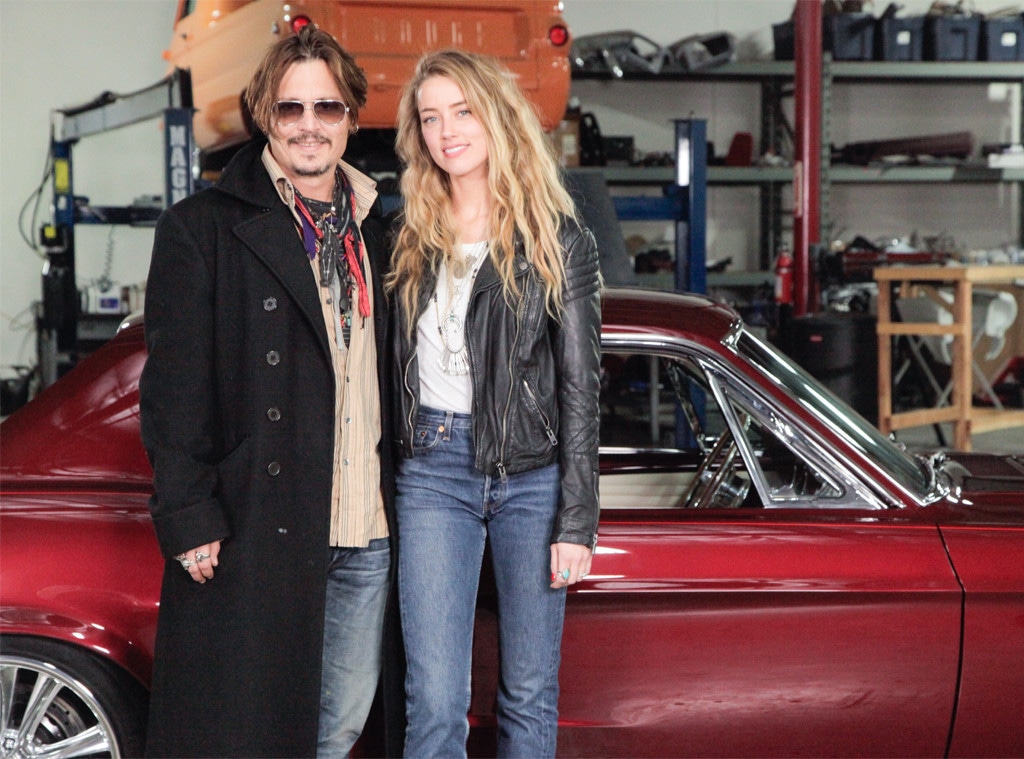 Overhaulin'
If there's one thing Amber Heard may love more than Johnny Depp, it's her 1968 Ford Mustang—a "beautiful piece of junk," as she calls it—that she spent all her money on when she first moved to Los Angeles.
Needless to say, when her hubby pranked her into believing the car had been stolen on an upcoming episode of Overhaulin', she was freaking out and angry as all hell.
"Get my car back!" Heard commands a "police officer" taking pictures of her on his cell phone, her face looking pissed as ever. But little did she know that Depp had coordinated everyone on set—including her own father—into tricking her into one of the best surprises of her life.
Famed custom car designer Chip Foose was about to turn her "piece of junk" into a cherry red stunner.
"I bought it as kind of a drivable piece of junk, a beautiful piece of junk," Heard recalls in one of the sneak peeks. "The car cost me every dime I had."
When Heard finally figured out what was going on, she admitted, "I'm overwhelmed! I can't believe it," adding, "I don't let anyone touch my car!"
But as host Chris Jacobs says, "The one guy you do want touching your car is Chip Foose."
Turns out he was right! Upon unveiling her shiny, new, cherry red mustang , Heard couldn't help herself from crying.
"I'm sorry," she says wiping away tears and laughing all at the same time. "I can't believe it! Oh my God, thank you so much!"
Make sure to catch the series finale of OVERHAULIN', premiering Wednesday Nov. 4th at 9 p.m. on Velocity.