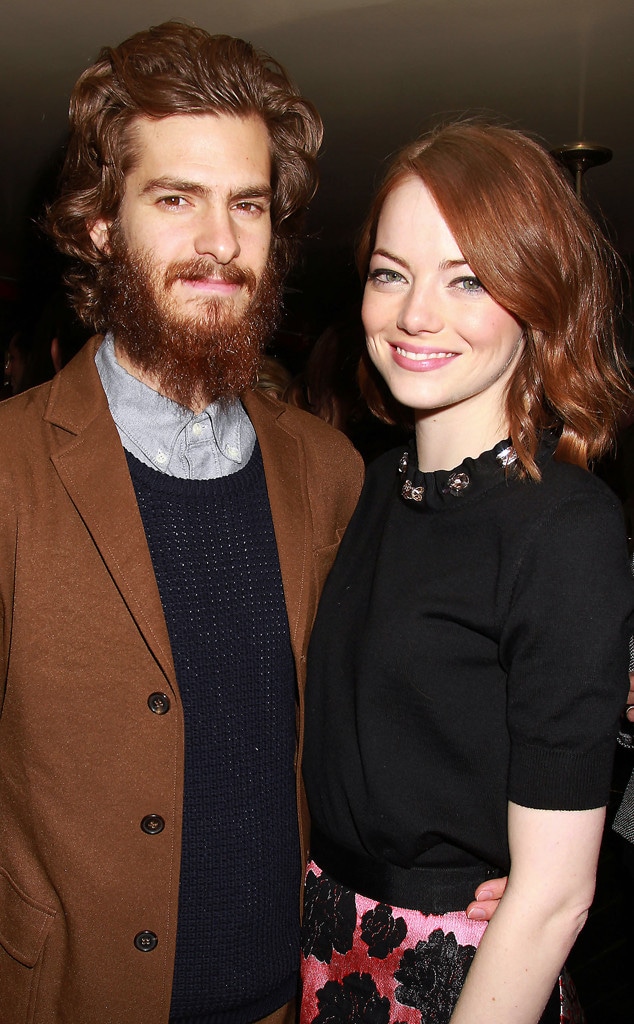 Dave Allocca/Startraksphoto.com
Sorry guys, but Andrew Garfield and Emma Stone are over.
A source close to the couple confirms to E! News that the longtime lovebirds (and arguably one of our favorite Hollywood couples) broke up a couple of months ago. And while some of us may refuse to move on from this, we're told everything is amicable between Stone and Garfield.
"There is definitely still love for each other there," the insider tells us. "They remain close and are on good terms."
Garfield and Stone were spending some time apart earlier this year, which caused speculation surrounding their status, however, E! News learned at the time that it was due to their busy schedules.
"It was always a 'break' due to schedules," a source told E! News in May. "They have been really busy, so they finally have had time to see each other again. They care for each other and always have the best time when together."
However, soon afterward, the twosome was spotted together several times looking very couple-y, and it was said that Garfield and Stone were just on a break because they were on separate continents working on different projects, but once they were both back in the States, everything was right in the world again.
Or so it seemed.
Stone, who doesn't usually comment on her love life, addressed the speculation (kinda) in the July/August issue WSJ. Magazine.
"See, I never talk about this stuff for this exact reason—because it's all so speculative and baseless. Once you start responding—once you're like, 'No, that's not true'—then they're like, 'Well, if we push enough, we'll get a comment, so let's see what else we can make up.' I understand the interest in it completely, because I've had it, too. But it's so special to me that it never feels good to talk about, so I just continually don't talk about it."
She continued, "There's probably some rebelliousness that comes out in me after all these stories and people texting you for weeks about something that, for the most part, is not true. But even when it's false, I would rather just let it be false." 
Unfortunately, it's not false this time.
Watch:
Top 9 Most Epic Movie Breakups
Take a look at these epic movie breakups.