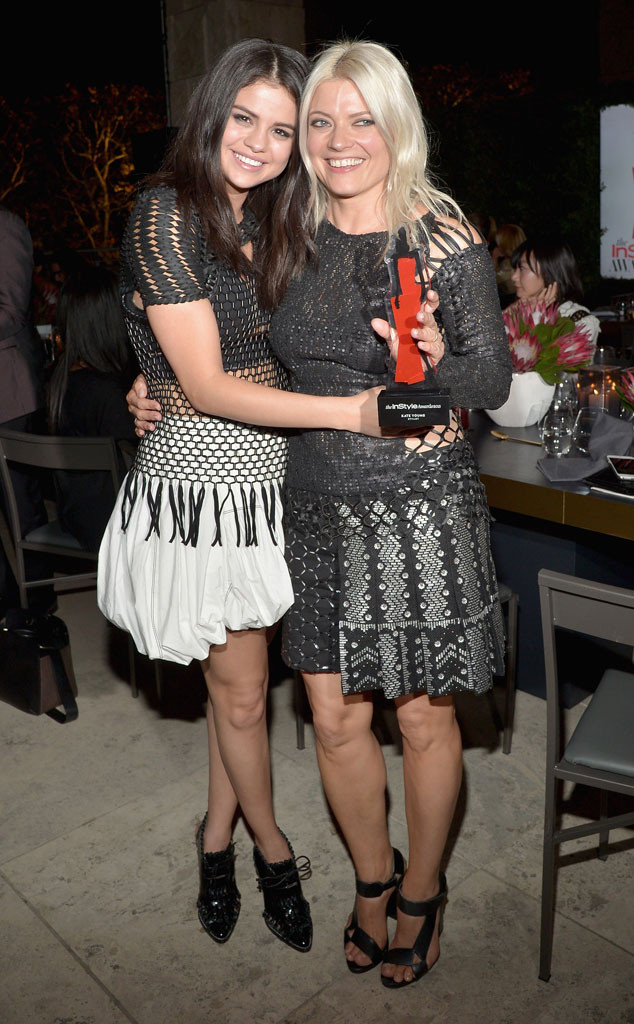 Charley Gallay/Getty Images for InStyle
Selena Gomez is on her way to becoming one of Hollywood's biggest style icons.
Have you seen some of her recent looks? Stunning!
"With Selena, it's been very clear where we want to go," the "Good For You" singer's stylist Kate Young told me last night at the inaugural InStyle Awards at the Getty Center in L.A. "We're trying to keep it minimal, sexy and classic but still feel young and not old and fussy. It provides a lot of framework of what we can do."
Louis Vuitton and Michael Kors are just a couple of Gomez's go-to design houses, but she's also a good match for newcomers Atea Oceanie and Co and Monse, Young said.