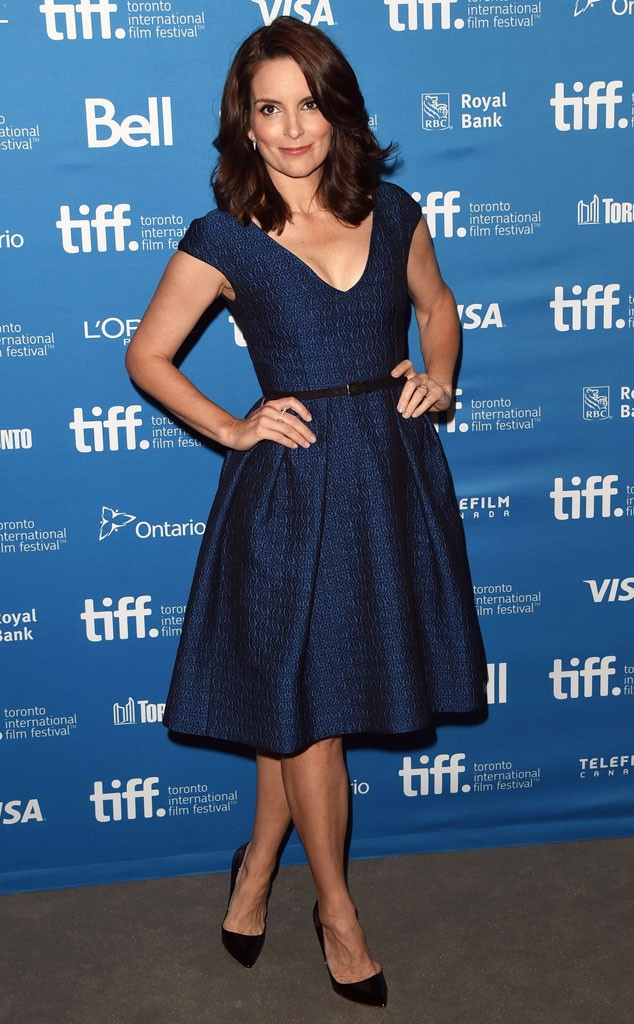 Jason Merritt/Getty Images
Tina Fey's father, Donald Fey, passed away on Oct. 18 at 82 years old, and now the actress is remembering him in a touching tribute.
Speaking with Philly.com, Tina describes her father—a Korean War veteran, former Philadelphia firefighter, and retired fund-raising writer—as a truly great American.
"He was a great dad and a talented artist and writer," she explains, "But I also think of him as a Great American - he served his country in Korea, he served his city as a fireman, he took his kids regularly to art museums and historical sites."
She recalls a funny moment playing catch with her dad: "When he taught me how to play baseball he would say to me, 'If you throw like a girl again, we're going in.' (I took it in the spirit it was intended)."
The actress, using her go-to sense of humor to lighten the situation, adds, "He read poetry and history and newspapers. He was an informed patriot. The Republican Party should have tried to clone him."
Donald is also survived by Tina's mother, Jeanne, and her brother, Peter.
Watch:
Tina Fey Really Wants to Produce the Oscars?