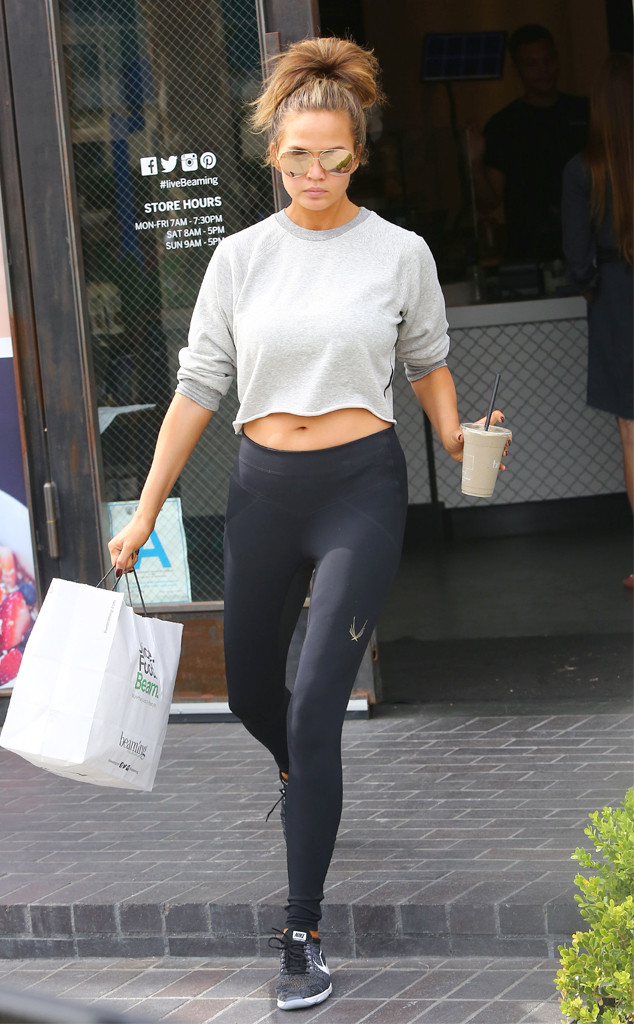 FameFlynet
Chrissy Teigen is proud of her baby bump.
The Sports Illustrated model put her tiny belly on display in a gray crop top Sunday, giving fans a good look at her growing tummy. Looking laid back and relax, John Legend's wife made her way out of Beaming Cafe in West Hollywood with a "Knocked Up" pregnancy smoothie created in collaboration with celebrity doula Lori Bregman. That's not a bad way to start out a pregnancy!
Teigen paired her crop top with black spandex pants and sneakers and wore her hair in a messy-but-styled high ponytail. She concealed her face with large aviator sunglasses. Even though she and her hubby only recently announced that they're expecting, the 29-year-old model has already been quite vocal about spilling intimate details regarding her pregnancy.
After she shared a photo of her bump in a black dress, which she described as arriving "early to the party," fans immediately began to speculate about how many kids she is actually having. Twins? Triplets? Teigen was not too pleased.