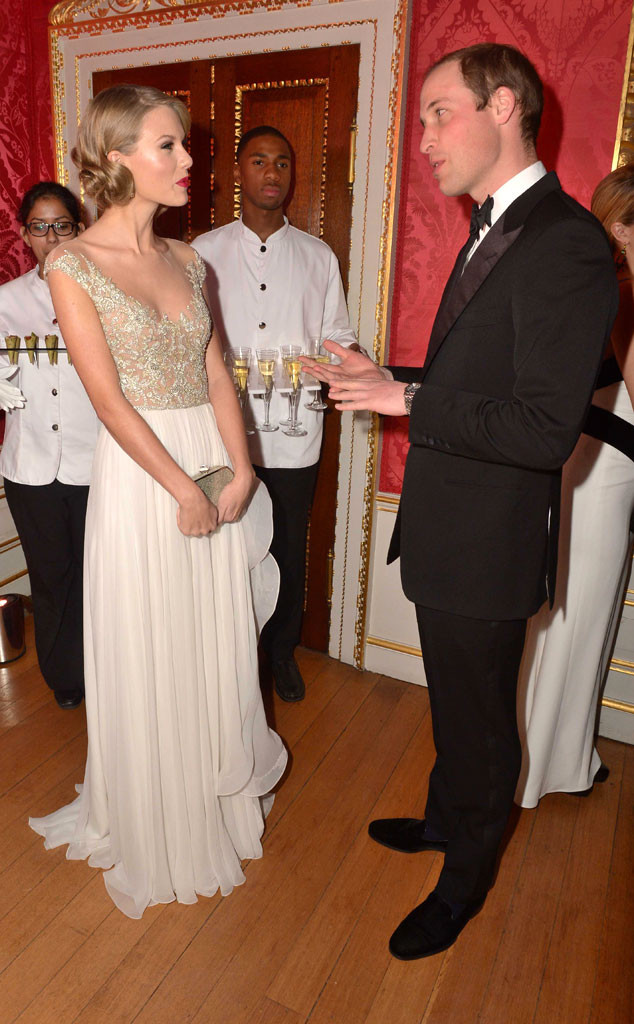 AP Photo/PA, Dominic Lipinski
When you're a monarch, you get used to shaking a lot of hands, and sometimes those hands belong to people like, oh, Beyoncé, Taylor Swift and Harry Styles!
Prince William, Prince Harry, Kate Middleton, Queen Elizabeth II and the rest of the royal family have rubbed elbows and shared a laugh with some of the most famous celebrities and entertainers in the world over the years.
Remember that time LeBron James gave Will and Kate custom Cleveland Cavaliers jerseys? And we bet you didn't know the Duke and Duchess kicked it with Jennifer Lopez!
Before the return of The Royals, check out our gallery below of the stars meeting the royals!
Watch the season premiere of The Royals Sunday, Nov. 15 at 10 p.m., only on E!