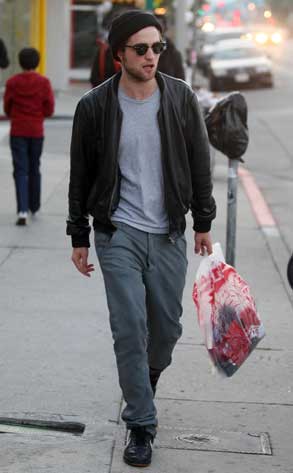 PacificCoastNews.com
Looking more like a stumblebum than a superstar, Twilight vampire Rob Pattinson strolls Melrose on the down-low in L.A.
Cheer up, Rob, the grosses weren't that bad. Plus, the scruffy stud muffin still has his (eternal) youth. (Think sequels.)
If you are still hungering for more primo Pattinson, satisfy your vampire cravings with our Twilight and Rate-A-Rob galleries.