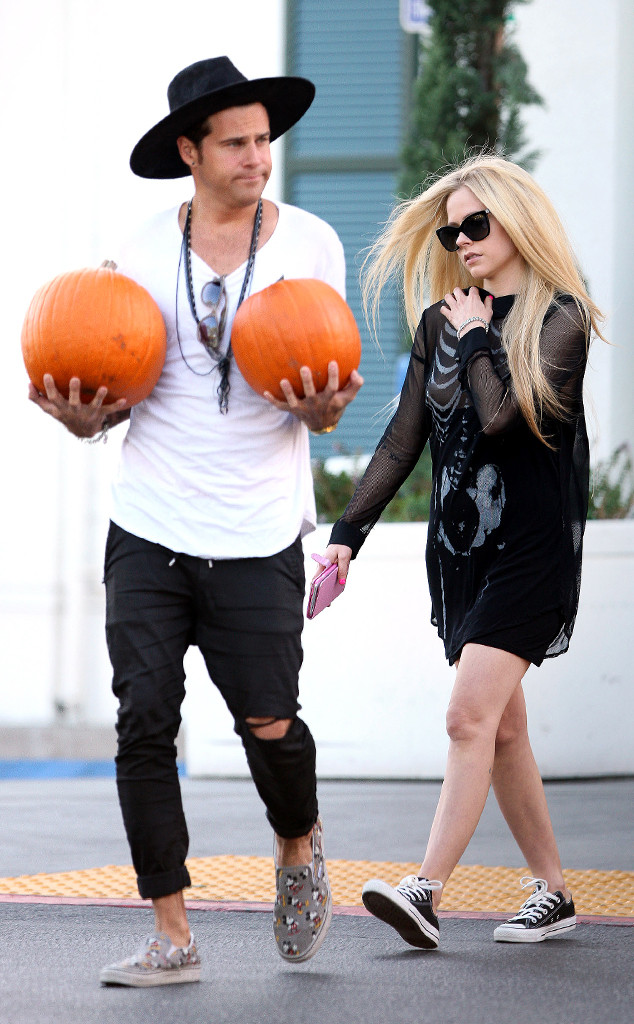 MOVI Inc.
Wardrobe malfunctions can be scary stuff, but Avril Lavigne's nip slip wasn't the reason we got the chills—it was the skeleton shirt she was wearing.
As you can see, the 31-year-old singer had on a rather spooky, sheer ensemble when she stepped out with her pumpkin-holding pal Ryan Cabrera in Beverly Hills earlier this week.
Both Avril and Ryan, 33, seem to enjoy Halloween-related festivities, but don't let this common interest (or any brief, accidental nudity) fool you: These two are just pals.