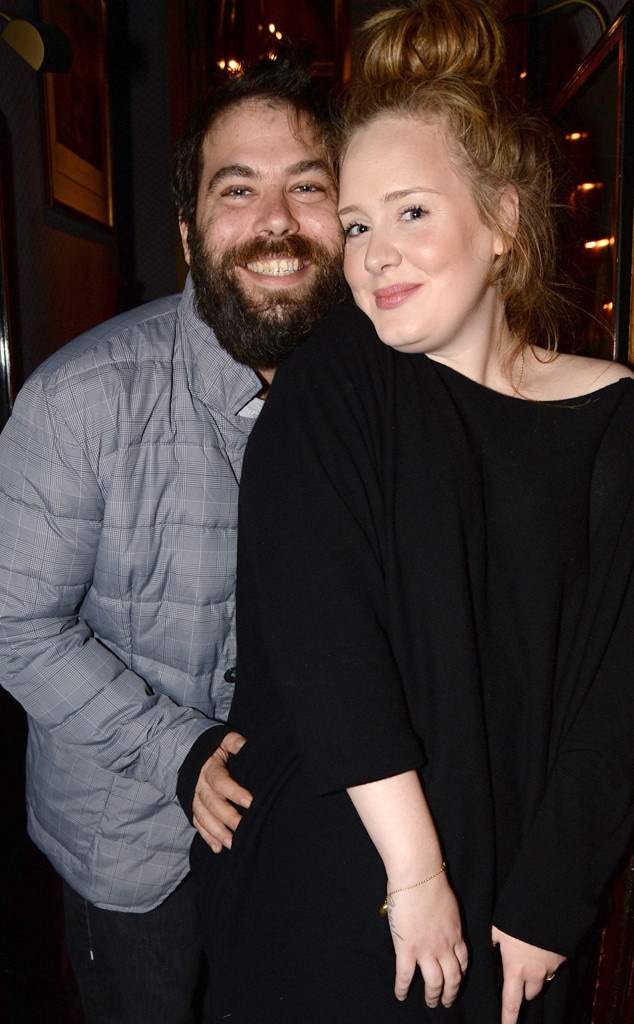 Richard Young/Rex/REX USA
Now that Adele has returned to the world of music, it's time to overanalyze the lyrics in her new single, "Hello."
While an initial play through will make you assume that it's about an ex-boyfriend, the 25 singer told Ryan Seacrest over the phone that's actually not at all about that, despite her reputation for breakup anthems.
"It's not about anything specific," she said about her new song. "I have a little curiosity about my past now that I'm a grown up. We're not kids anymore and stuff like that. It's kind of a hello to all my old friends, all the relationships I've had, all my old teachers, my little me when I was 7 or 8, and also a bit of a hello to all my fans because I've been gone for so long."
With a new lease on life, Adele assured fans in an emotional open letter that this forthcoming album would be a "make-up album." But having written songs such as "Someone Like You" and "Rolling in the Deep," the powerhouse vocalist knows that she has set an emotional precedent, which she explained to the host doesn't bother fiancé Simon Konecki. In fact, he's "totally fine with it."
"We're like in a solid relationship and he's my soul mate and my best mate, and he sees it as my art and my outlet and something that I did before him," she explained. "['Hello'] is not about a past boyfriend or anything like that, but if it was, I think he'd be alright with it anyway because we're in a strong healthy place. It wouldn't be an issue."
Now that she's a mom to son Angelo James Konecki, the "Make You Feel My Love" crooner admitted she has come along way since her early twenties.
"I think has a lot to do with becoming a parent," she added. "When I was turned 25 I was quite shocked. I didn't think I was old or anything like that, I just couldn't remember where the last five years had gone. I think it's the same that happened with every area of my life: My real life, my career, obviously becoming a mom, and stuff like that. It was not remembering very much of it because so much happened and it frightened me."
The 27-year-old singer also shot down claims that she was a "recluse," instead revealing that she just won't give into the Hollywood spotlight.
"I'm not blinded by the persuasion of fame," she said. "Fame is not real, so how am I suppose to write a real record for anyone to enjoy if I'm living a very fake life?"
Watch:
2013 Golden Globes: Adele