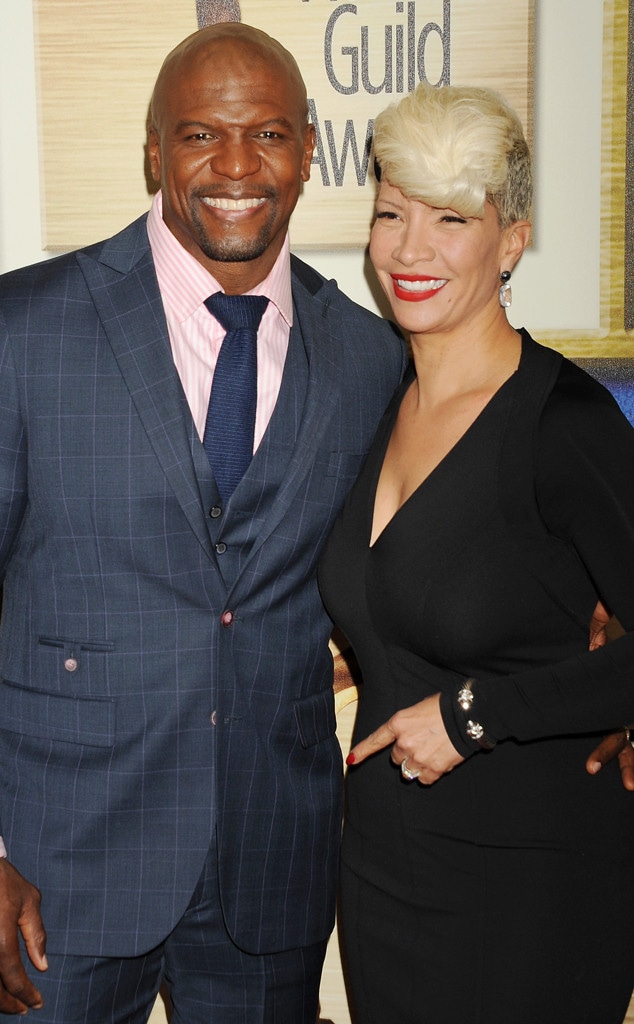 Jeffrey Mayer/WireImage
Everyone would agree that sex is a big part of making any relationship last, and Terry Crews—who's been married for 25 years—can definitely admit to that. However, he also recently learned that taking sex out of the relationship for a little while can be beneficial, too.
The former footballer and Brooklyn Nine-Nine star opened up to HuffPo Live and explained how he and his wife, Rebecca King-Crews, decided to partake in a 90-day "sex fast," abstaining from all sexual activity for a full three months.
"90 days—no sex, all relationship, all talk, all cuddle," he recounted.
Earl Gibson III/Getty Images for BET
So what did he learn from the experience? "I found that at the end of the 90 days I was more in love, more turned on," he reveals. "I knew who she was!"
He adds, "It wasn't about, 'Let's go out because I know I'm gonna get some sex later.' It was like, 'Let's go because I want to talk to you. I want to know you.'"
Crews reveals that, deep down, every man wants this same feeling—every man, whether they admit it or not, is looking for intimacy.
"You're not looking for porn. You're looking for someone to know you and love you at the same time," he said. "That's all you want—every man out there. But he's scared sometimes. That's why men put up big fronts…There's a moment that they're scared that if you find out who they really are, you won't want to be there."
Frederick M. Brown/Getty Images
Speaking of men hiding their emotions, Crews also touched on depression and how guys tend to "blink past" their sad moments rather than deal with them.
"What I had to learn to acknowledge is that I have sad days," he explains. "See, because there's a thing where you blink past sadness…and then what happens is you're a thrill-seeker, and you never really deal with your emotions."
He continues, "And this is where guys do it. Guys all the time blink past sad moments…Times when they should be sad because there's times when everything's not funny."
Instead he says, "Ingest it, work with it because if you don't, it comes out in different ways."
Check out more from his HuffPo interview here.
Watch:
Ciara Calls Relationship With Russell Wilson What?!