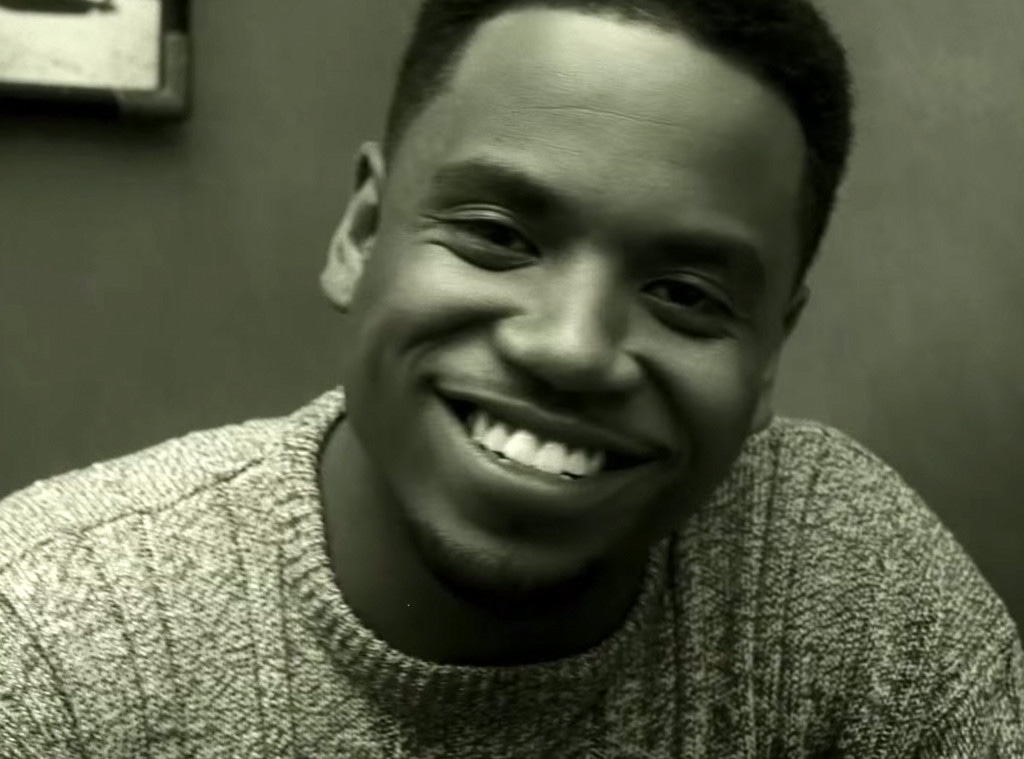 YouTube
Hello, how are you? Have you heard? Adele has a new song (insert that emoji that is definitely prayer hands and not high-fiving hands) and a new music video for the new single "Hello" off her album 25. In the "Hello" video, we see Adele and an old lover in glorious sepia tone. That old lover look familiar? He totally will to 90210 fans—it's Tristan Wilds, aka Dixon Wilson on The CW series and Michael Lee on HBO's The Wire.
Yes, it's Dixon!
The actor and singer released an album, New York: A Love Story, in 2013 and received a Grammy nomination for Best Urban Contemporary Album in 2014, but lost to Rihanna's Unapologetic. He's working on a sophomore album.
His other acting credits include episodes of Law & Order, Cold Case and the flicks Red Tails, The Secret Life of Bees and Half Nelson.
But let's refocus here because Adele's "Hello" music video is heartbreaking (it's Adele, obviously it is) and for not having much dialogue, Wilds leaves quite the impression. Why won't he answer Adele's calls? What did he make her on the stove? To be a fly on the wall there...
Now you may resume listening to the song on repeat and crying occasionally.