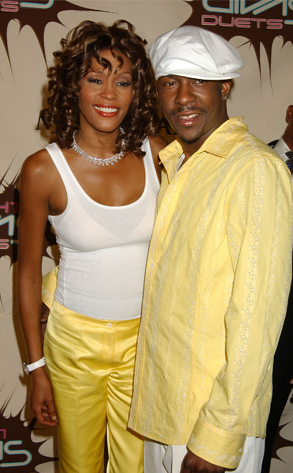 Gregg DeGiure/WirEImage.com
Whitney Houston isn't singing "I Will Always Love You" to ex-hubby Bobby Brown.
The 45-year-old singer's publicist has issued a statement seeking to put to rest rumors of a romantic reunion between the formerly tumultuous lovebirds.
Nancy Seltzer called a report in Wednesday's Chicago Sun-Times "a complete fabrication." The article said Houston and Brown, who divorced in April 2007, were seen in Georgia enjoying an intimate dinner.
Houston and Brown were married 14 years and have a daughter, Bobbi Kristina. During their marriage, allegations of abuse, infidelity and drug and alcohol arrests plagued the couple.
Houston has recently been romantically linked to 27-year-old singer/rapper Ray J. She is expected to release a much-awaited comeback album in the coming weeks.
(Originally published Nov. 28, 2005 at 1:45 p.m. PT.)