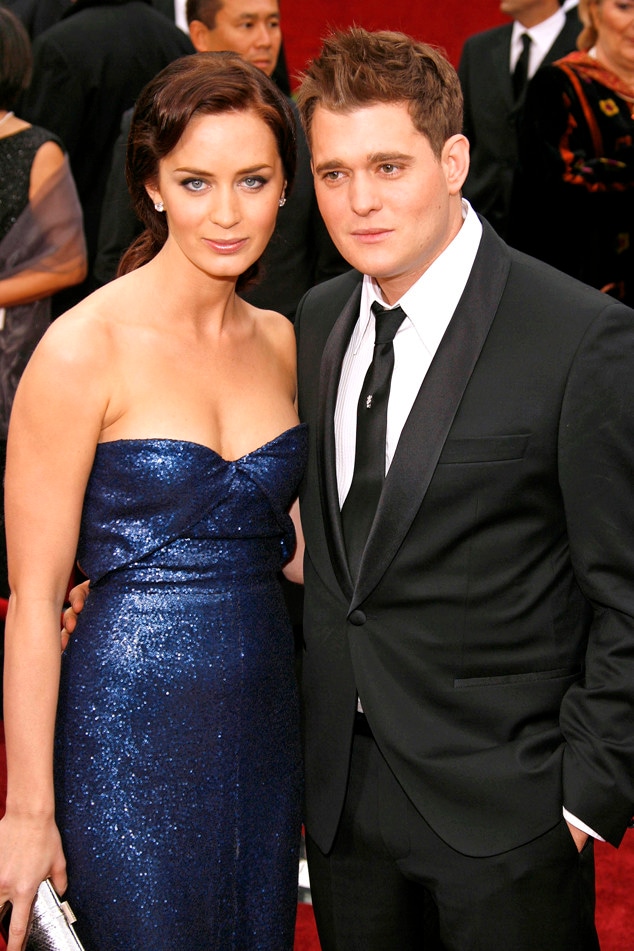 Lester Cohen/WireImage
Michael Bublé is telling it like he sees it. 
The 40-year-old Grammy-award winner, who is expecting his second child with wife Luisana Lopilato, recently sat down for a candid interview with ET Canada and opened up about his past relationship with Emily Blunt, whom he dated for three years before the pair called it quits in 2008. 
"Emily is a beautiful and loving person, and I'm grateful for the time I had with her, for the relationship," the Canadian crooner said. "Without it, I wouldn't have had a chance to fall in love with myself enough to be with a woman like my wife."
He added, "It didn't end because of cheating. It ended because we weren't right for each other, and we are now exactly where we're supposed to be in our lives."
Bublé has been married Lopilato, an Argentine model, since 2011. Blunt, meanwhile, tied the knot with former Office star John Krasinski back in 2010. The two have one child together, daughter Hazel. 
According to multiple reports, the Into the Woods actress and the "Feeling Good" singer split after photos surfaced of the musician in bed with another woman. 
Neither Blunt nor Bublé addressed images, although the reports resurfaced in September when the Devil Wears Prada star was interviewed by Howard Stern, who brought up the rumors about Bublé not being faithful. 
"I don't know. It's complicated," Blunt said of the breakup. "Now I'm going red because I never talk about it. I never want to talk about it." 
Bublé, who, in a March interview with eTalk, admitted he was a "jerk" to his past girlfriends, also revealed the sex of his child on the way, telling ET Canada that he and his wife are expecting a baby boy. 
"You know, Noah's two and I already miss him when he was a baby," he said. "We love that part so much that how can we not want to have that again? And again, and again... I'm saying that now, let's see what I say after two."