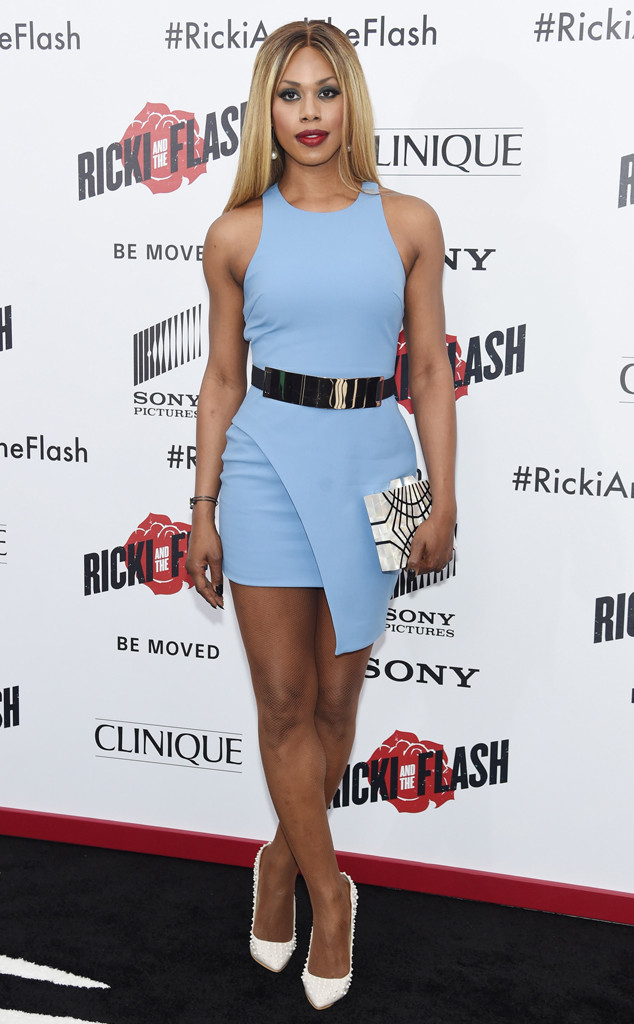 Jamie McCarthy/Getty Images
Consider us officially shivering with antici...pation.
Laverne Cox has officially been cast as Dr. Frank-N-Furter in Fox's 2016 reimagining of The Rocky Horror Picture Show, and we are feeling pretty groovy about this casting news.
The two-hour event is set to air on Fox next fall as a celebration of the original film's 40 years of theatrical distribution.
Cox will have some big shoes to fill, since in our humble opinion, Frank-N-Furter is one of the greatest and strangest movie characters of all time, originally played in the 1975 film by Tim Curry.
Frank describes himself (in song) as a "sweet transvestite from Transsexual Transylvania." He's also a mad scientist and a space alien who has invited a bunch of very strange friends to his castle to witness the birth of the man he created.
In the movie, we were introduced to Frank and his loyal servants, Riff-Raff, Columbia and Magenta, through the eyes of Brad (Barry Bostwick) and Janet (Susan Sarandon), a young couple whose car has broken down just down the road. They knock on the castle's door looking for a phone, but, well, they don't really find one.