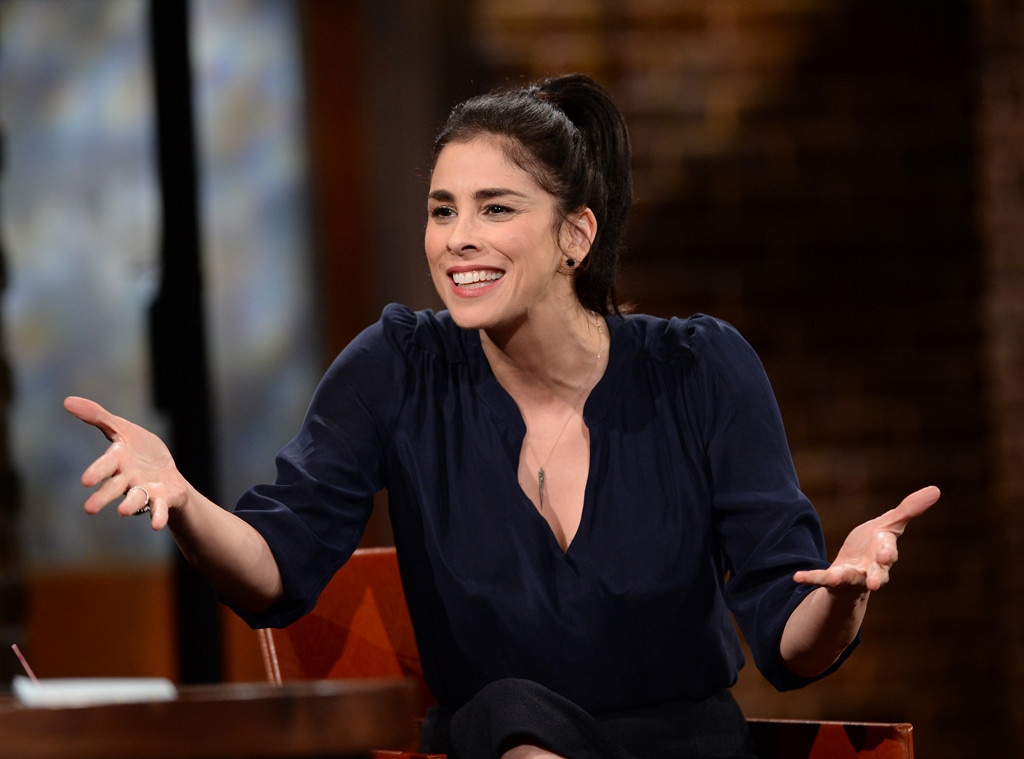 Bravo
Sarah Silverman is not mincing words about her "real-life lover" Michael Sheen. The Emmy winner sat down with James Lipton for Bravo's Inside the Actors Studio and discussed a bevy of things, including her work on Showtime's Masters of Sex where she plays a lesbian wanting a baby and acts alongside her real-life beau.
When describing Masters of Sex, Silverman praised Lizzy Caplan and when it came time to discuss Sheen, well, that's when she launched into it. "Bill Masters is played by the sexy, gorgeous, astoundingly-brilliant—I'm just stalling because I can't remember his name— Michael Sheen, who is also my real-life love," she told Lipton. Lipton's reaction? Perfect.
Silverman said Sheen, who was previously nominated for a Golden Globe and an Emmy, "really classes me up," but she just pulls him right down to her level. The two have been together since early 2014.
Find out what else she had to say about her actor boyfriend in the clip below.
Silverman will also got candid with Lipton about her battle with depression. She previously told Glamour she began battling depression at the age of 13. It reared its had again in her 20s. "Since then I've lived with depression and learned to control it, or at least to ride the waves as best I can," she said. "I'm on a small dose of Zoloft, which, combined with therapy, keeps me healthy but still lets me feel highs and lows."
"It is no surprise that Sarah Silverman is a phenomenon who holds nothing back," Lipton said in a statement. "On our Inside the Actors Studio stage, she not only lived up to that reputation, but surpassed it, revealing hilariously and touchingly the secrets behind the tantalizing secrets of her life and work."
Sarah Silverman's Inside the Actors Studio airs Thursday, Oct. 22 at 8 p.m. on Bravo.
(E! and Brave are both part of the NBCUniversal family.)
Watch:
How "SNL" Was Like a Boot Camp for Sarah Silverman