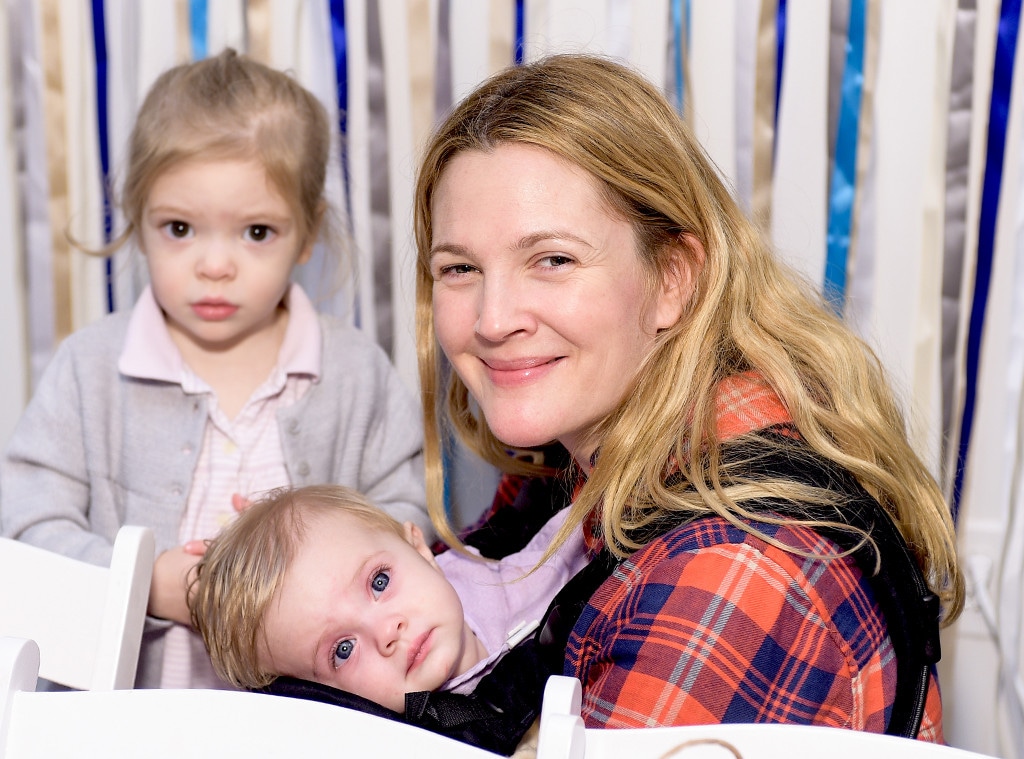 Stefanie Keenan/Getty Images for Baby2Baby
Although being a mom to daughters Olive, 3, and Frankie, 18 months, means everything to Drew Barrymore, motherhood doesn't come without its obstacles.
In the newest issue of People magazine, the 40-year-old actress reveals that she suffered from postpartum depression after giving birth to her second child.
"I didn't have postpartum the first time so I didn't understand it because I was like, 'I feel great!'" she reveals. "The second time, I was like, 'Oh, whoa, I see what people talk about now. I understand.' It's a different type of overwhelming with the second. I really got under the cloud."
So how did she juggle her emotions along with motherhood and her heavy work load?
"I just got right on the idea of, where do I need to be the most? Fifty-fifty would be ideal but life doesn't work like that. Life is messy," the actress says. "It was just really challenging and I felt overwhelmed. I made a lot of decisions and I definitely changed my work life to suit my parenthood."
Though undoubtedly difficult, Barrymore says she's thankful for her postpartum (which lasted about six months) because it helped her learn to stay in the present.
"It's really important," she says. "I was in the kids' class with Frankie and Olive this morning and I started fretting about some piece of work news that was just stressful. You know, in like the Broadway Babies class and it's the one-hit wonders day, and they're singing I don't even know what song, and we're all doing our lollipop drums and I just thought, 'Save it until after class.' One thing at a time."
But more than just focusing on staying present for personal reasons, Barrymore says it's also important that her daughters don't see her work as a negative thing.
"Putting a negative stigma on work is a go-to. It makes us feel like it proves to our children that we don't want to work, we'd rather be with you," Barrymore adds. "I want them to see that work can be a good, positive, fun, happy thing. I've worked since I was 11½ months old so I have to be able to work, too. But I have to put them first. I don't know if it's good enough for anyone but I'm doing my best."
For more from Barrymore, read her full People interview here.
Watch:
How Drew Barrymore Balances Hollywood and Family