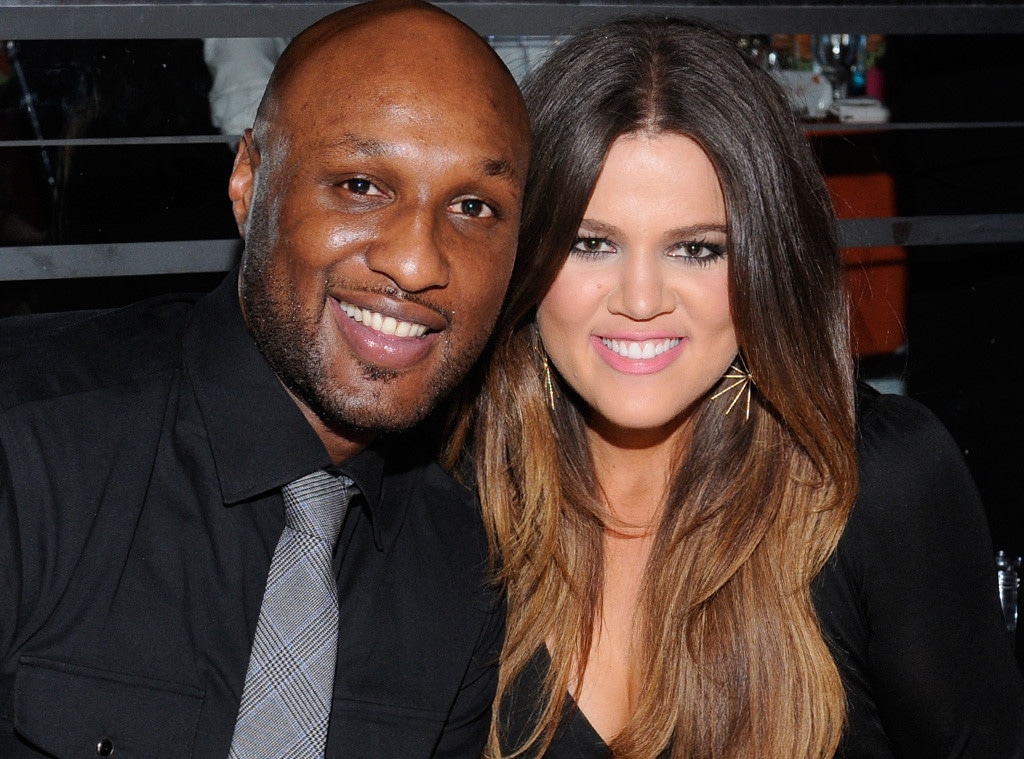 Getty Images
Khloe Kardashian and Lamar Odom were on the brink of ending their marriage. A week after he suffered an overdose that landed him in the hospital, the reality star had a change of heart.
On Wednesday, two days after the former NBA star was flown to a Los Angeles medical center from Nevada, where he had spent almost three days in a coma, her lawyer asked a judge to withdraw their divorce petition. It was signed and had been pending since July due to a backlog.
Check out seven other celebrity couples who called off their divorces.
1. Kobe Bryant and Vanessa Bryant:
In 2003, the Los Angeles Lakers star and Odom's former teammate, who shares two daughters with his wife, admitted to infidelity after he was charged with sexually assaulting a woman in Colorado. The case was dismissed when the 19-year-old accuser dropped the charges. Kobe reportedly dropped $4 million on a make-up ring for Vanessa. Two years later, he spent $50,000 on a re-commitment ceremony.
In December 2011, Vanessa filed for divorce to end their 10-year marriage. In January 2013, she and Kobe announced they had reconciled and had dropped the divorce proceedings.
Alberto E. Rodriguez/Getty Images
2. Billy Ray Cyrus and Tish Cyrus:
Miley Cyrus' dad filed for divorce from her mother in 2010. In March 2011, he announced on The View, "I've dropped the divorce." 
Billy Ray had said that year, in an interview with GQ magazine, that his and Miley's Disney Channel show Hannah Montana  "destroyed my family."
In June 2013, Tish filed her own divorce documents, after 19 years of marriage to Billy Ray, with whom she shares five children. A month later, E! News learned the two had reconciled after attending couples therapy.
3. Dennis Quaid and Kimberly Quaid:
In 2010, Kimberly, the actor's third wife and mother of their twin son and daughter, filed for divorce to end their nearly 8-year marriage. Two years later, she withdrew her petition.
"They have an explosive relationship but they do love each other," a source had told E! News. "They are rethinking the divorce and seeing if they can actually make it work. It's been a difficult path for both of them, but they don't want to make a mistake and divorce."
GVK/Bauer-Griffin/GC Images
4. Sean Penn and Robin Wright:
The two actors and frequent co-stars, who are parents to a son and daughter, wed in 1996 and sought a divorce in 2007, after 11 years of marriage. They reconciled months later and withdrew the paperwork.
In April 2009, Penn filed for legal separation. A month later, the couple got back together. In 2009, Wright filed for divorce again. In July of that year, their separation was finalized.
5. Pamela Anderson and Rick Salomon:
In 2007, the Baywatch alum married the producer, her third husband. Less than four months later, she sought an annulment, citing fraud. Salomon filed similar documents and their marriage was annulled that year.
In 2014, they remarried. Six months later, in July of that year, Anderson filed for divorce. In August, she petitioned to have a judge toss out her divorce filing. This past February, she filed for divorce again, while Salomon sought an annulment. Their divorce was granted and finalized in April.
Donald Bowers/Getty Images for The New York Palace Hotel
7. Larry King and Shawn King:
In 2010, the then-76-year-old CNN host and his seventh wife both filed for divorce to end their more than 12-year-old marriage. citing irreconcilable differences as the reason. Shortly after filling out their paperwork, they sought counseling to try to save their relationship. A month later, Shawn was hospitalized for what police said was a suicide attempt. In July of that year, the two withdrew their divorce petitions.